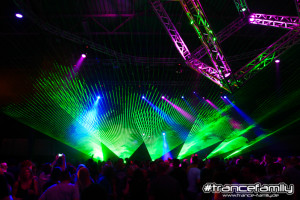 The last Saturday we had opportunity to be part of an amazing party Trance Nation-Together as one, in Amsterdam. Although the venue was moved few days before the party, there were a lot of people who came to enjoy. The venue was moved to the Box club, which proved to be an excellent solution. The party started at 9pm. The opening ceremony was awarded to Stephen Kirkwood who played at the main stage.In the same time, stage 2 was opened by Dj San.Most of the time we were on the main stage so I will keep my attention in it. People were coming from all parts of the world.You could find people from Germany, Switzerland, Japan, America, UK…. Everything was functional on the best way and people were ready to party so hard. Alex M.O.R.P.H. had really nice set and everyone was delighted. He played sosme new tracks but old as well, as Sunset Boulevard. After him, Paul Oakenfold is coming with bomby song Sandstorm by Darude.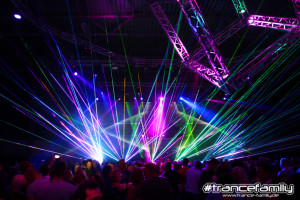 Ferry Corsten came after Paul and he played such a powerful new stuffs including new track Mangata, where he worked with Dimension. Was time for Aly&Fila. Everyone was waiting for the king of Egypt. Such an emotional set with a lots of emotional tracks. The next one was Infected Mushroom, to be honest with you I didn't enjoyed with his set, but some of my friends did.So, we all have different tastes. People were getting tired but they were still ready for master Sean Tyas who presented to trance lovers new things from his new upcoming album! Such a powerful respect for this man. People were singing tracks as ''these hands I hold'', ''personal Jesus''and many more. The last one was Simon O'Shine, he played instead Chris Cortez. That was the perfect way how to close this amazing party. People asked for more, but they need to wait till the next one, which will surely be even better than this…. I am pretty sure in this.
Trance Nation thank you once again for an amazing party and sincerely from my point of view-I looking forward for the next one! Can't wait to be back in Holland and give you all my support.
written by Ana Simonović