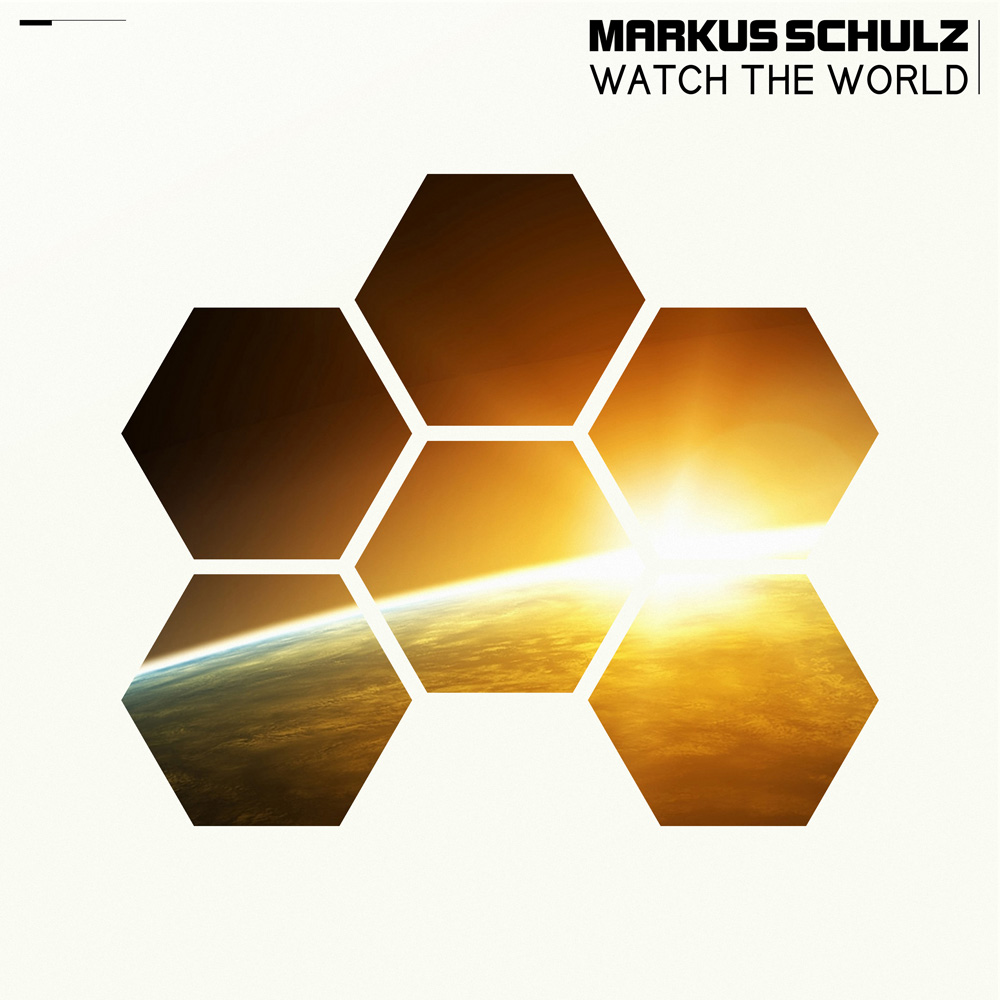 Yesterday (02.29.16), Markus Schulz dropped fans a major update on his forthcoming Q2-2016 longplayer.
Watch The World was announced as the title of his highly anticipated 6th studio album, which will come through a joint venture between Black Hole Recordings and his own Coldharbour Recordings label. Its cryptic title – suggested to be a reference to the release's underlying theme – was further reflected by the unveiling of some enigmatically styled cover art. Observers were quick to point out that it was Schulz's first album not to feature Markus himself on the cover.
What does it mean? Well we'll (mostly) have to wait to find out. Watch The World has its worldwide release on April 29.
Markus did however let slip that its tracklist would include previously unheard vocal outings with singers Delacey and Lady V, as well as his Beatport #1 smash 'Destiny' and (in Markus Schulz Remix form) the boundary-breaking Soundland collab 'Face Down'.
Also part of the info-drop were first details of Watch The World's tour parties. Schulz will be kicking it all off on April 8/9 with two of his hallmark open-to-close sets at Ministry of Sound, London and Switzerland's Hall Of Fame.
Release weekend on April 29/30 sees the tour land on the American West Coast, with nights at Exchange, LA and San Francisco's Audio.
With this exciting album concept, Markus is giving his fans a unique opportunity to see him at intimate venues. Because of these small capacities and the high demand for tickets, he will be hosting a ticket request for fans to enter, for a chance to purchase a limited amount of pre-sale tickets. For these ticket holders, he'll also be inviting a handful of lucky winners to an exclusive pre–show Q&A experience. Hosted by Markus himself, they will get to listen to parts of Watch The World and enjoy an in depth Q&A about its tracks and creation.
For more information, visit: http://www.markusschulz.com/watchtheworld
The following weekend the tour heads to the other side of the country for eastern seaboard shows in New York, Washington and Markus' adoptive Miami. With a stop-off in Dubai, May 13, it then crosses over to Europe for a first raft of post-release dates in Germany, the Czech Republic and Turkey. Full dates & details below…
[title]Watch The World's Album Release Shows[/title]
April 08 – London, UK – Ministry of Sound (Open to Close)
April 09 – Wetzikon, Switzerland – Hall of Fame (Open to Close)
April 29 – Los Angeles, CA – Exchange
April 30 – San Francisco, CA – Audio
May 05 – Washington, DC – Soundcheck
May 06 – Miami, FL – Heart
May 07 – New York, NY – Cielo
May 13 – Dubai – Zero Gravity
May 14 – Istanbul, Turkey – Garaj
May 20 – Munich, Germany – Neural
May 21 – Prague, CZ – Club Saszau (Open to Close)
markusschulz.com
facebook.com/markusschulz
twitter.com/markusschulz
instagram.com/markusschulz