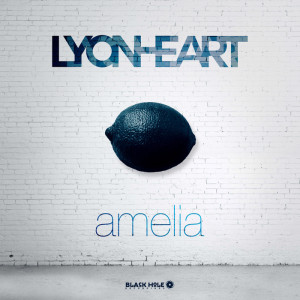 This autumn, Black Hole Recordings introduces a new vocal name to the electronic music domain. The man behind the Lyonheart mask is by no means though a singing/songwriting tenderfoot. Over the last half-decade or so, he's notched up club hits alongside the likes of (hey, hint!) BT, Oakenfold, Chicane, MYNC & others. However, with 'Amelia', his lead-out single (and into 2016, a full artist album), he's ushering in a new sound, feel and era to his music.
Holland's label-finest are blazing Lyonheart's trail with a run of remixes that take the radio-oriented Original and repoint it in the direction of club floors.
Lyonheart 'Amelia' (All Mixes) available through iTunes here today
Check the lyric video for 'Amelia' online here!
Leading the mix-charge is AVA & GO Recordings young-gun Somna… He wastes no time in putting march into the drums, intensifying the LFO, hooking the floor in with some serious distortion and – drop-side – electrifying through his piano lines.
Seeding the intro of his mix with a more melodic feel, one of the principal breakthrough trance names of 2015 drops his take on 'Amelia'. Louis 'LTN' Tan spins the harmonies far & wide and, with escalating synth ascension, matching 'Amelia's vocal tone note-for-note.
Black Hole's third attending remixer takes a cooler, more chilled approach to the track, as regular Roger Shah production cohort Brian Laruso shuffles in the timbale percussion, to deliver a dusk-tinged version. Giving the vocal more of a lamenting, summer-ending wistfulness, it perfectly compliments the feel of Lyonheart's radio-friendly Original.
[title]Tracklist[/title]
01: Lyonheart – Amelia (Somna Remix)
02: Lyonheart – Amelia (LTN Remix)
03: Lyonheart – Amelia (Brian Laruso Mix)
04: Lyonheart – Amelia (Original Mix)
www.facebook.com/thisislyonheart
www.blackholerecordings.com
www.blackholerecordings.com
www.soundcloud.com/blackholerecordings