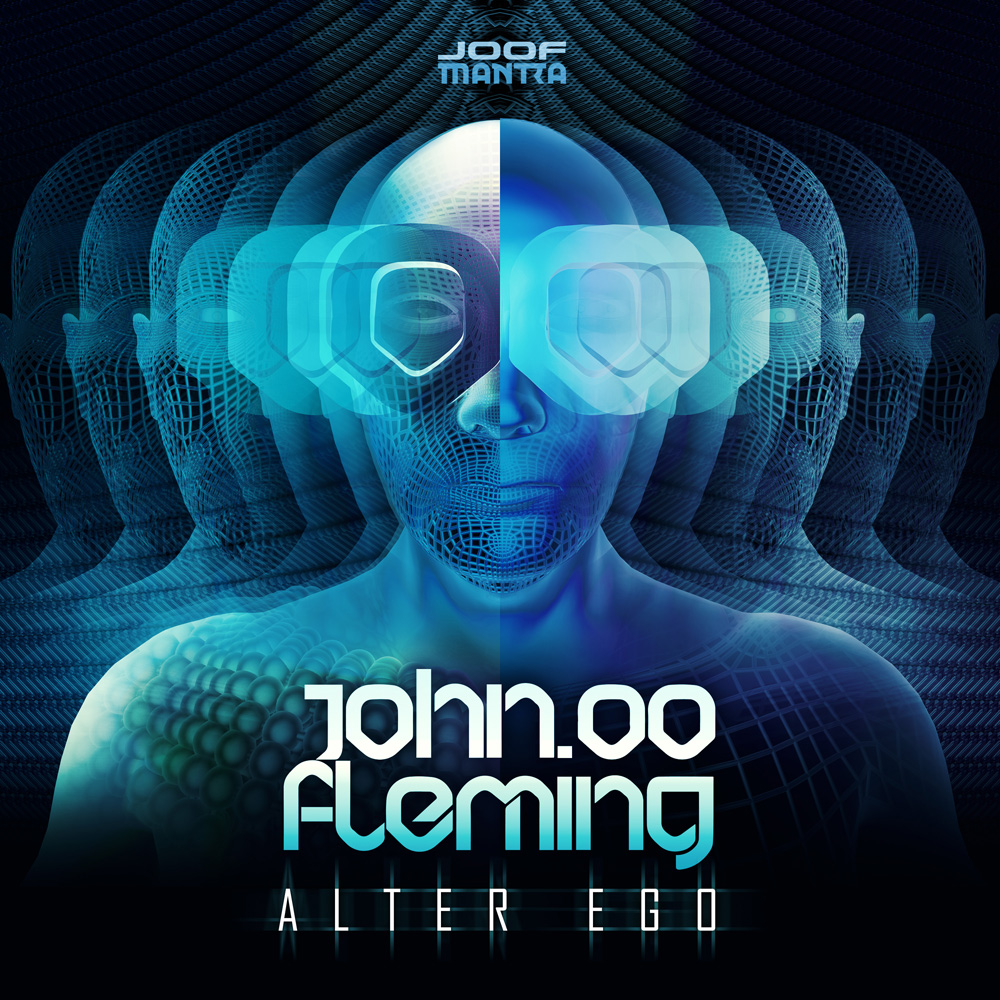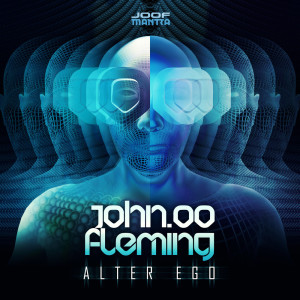 John 00 Fleming is a man with whose electronic music career has been equal parts industrious and illustrious. Now spanning two decades or more, he's been the driving mix-force behind music compilations, now too numerous to count and – for the larger part – a steadfast advocate of 'the singles school' of music release.
By contrast JOOF albums have been far more the rarity. It's only comparatively recently that John has come to embrace them as a platform for his work, first with 'Nine Lives' in 2011 and with its '13 follow-up successor, 'One Hundred Ten [W•K•O]'.
'Alter Ego' (released 09/05/2016), though is a one-album-only divergence, that's wholly distinct from the first two. For its eleven tracks, it sees him tighten his stylistic aperture to focus an album's worth of material on his embryonic sound.
Introduced to Psy-trance by Russell 'Floorplay' Coultart, the founder of the genre's ground-forging Transient label, together the pair went on to form JOOF Recordings. Back in 1999, 'We Have No Reference Of Time' – their debut studio co-op, marked John's first trip into the Psy fields. Collaborations with luminaries like Astrix, Astral Projection, Liquid Soul and Infected Mushroom followed, as have releases on Psy label royalty like HOMmega, Iboga, Iono and Nano – all of which have marked waypoints in his 'parallel universe' career.
Now, through the tellingly titled inference of 'Alter Ego', he distills all that accumulated expertise into a full album, which travels the thunderous byways, equatorial highways and infinitely hypnotic arteries of Psy.
Out through JOOF MANTRA 09/05/2016 – Listen to clips from 'Alter Ego' via Soundcloud
Packed with fluid rhythms, chasm-deep drops, astral heights and kinetic energy, he delivers Psy with an advanced understanding few others can call upon.
'Alter Ego' also marks the first long-player to come through John's new Psy-specific imprint, JOOF MANTRA. As is his nature, it's a release that plays much like a mix comp – each track making sequential sense in context with the next and last.
Across its firmament, the album leaves no Psy area uncharted. Numbers like its opener, 'Paranormal', the noir-ishly hypnotic thrust of 'Planet X' and the humid trance-tropic of 'Dawn Over The Amazon' typify its deeper, netherworldian Id. Providing 'Alter's super-ego psyche meanwhile is the furnace-hot Fahrenheit of 'Desert Rider' and 'Ascension' (opposite Chile's Ovnimoon).
Collectively, 'Protected By Karma', 'Mythological Power' and the album's opening single, 'The Imperial Echoes Of Devastation' see it cast eyes out East, supplying it with more spiritualistic, shamanic overtones.
John still leaves plenty of track space for the more elevating, peak-of-the-night fare. His new 2016 remix of 'Mustang' splices harmonics into its gene, while his 'First Take Off' co-op with Guadium floor-burns with a magnesium-like intensity.
For the genre's lovers, a new page has been turned; for John's fans, likely more eyes still opened. 'Alter Ego' comes out through JOOF Mantra 09/05/2016
[title]Tracklist[/title]

01. John 00 Fleming – Paranormal
02. Liquid Soul – I See The Spirit (John 00 Fleming Remix)
03. John 00 Fleming – Mustang 2016
04. John 00 Fleming & Guadium – First Take Off
05. John 00 Fleming – Planet X
06. John 00 Fleming – The Imperial Echoes Of Devastation
07. John 00 Fleming – Protected By Karma
08. John 00 Fleming – Desert Rider
09. John 00 Fleming – Mythological Power
10. John 00 Fleming -Dawn Over The Amazon
11. John 00 Fleming & Ovnimoon – Ascension
john00fleming.com
facebook.com/john00fleming
twitter.com/john00fleming