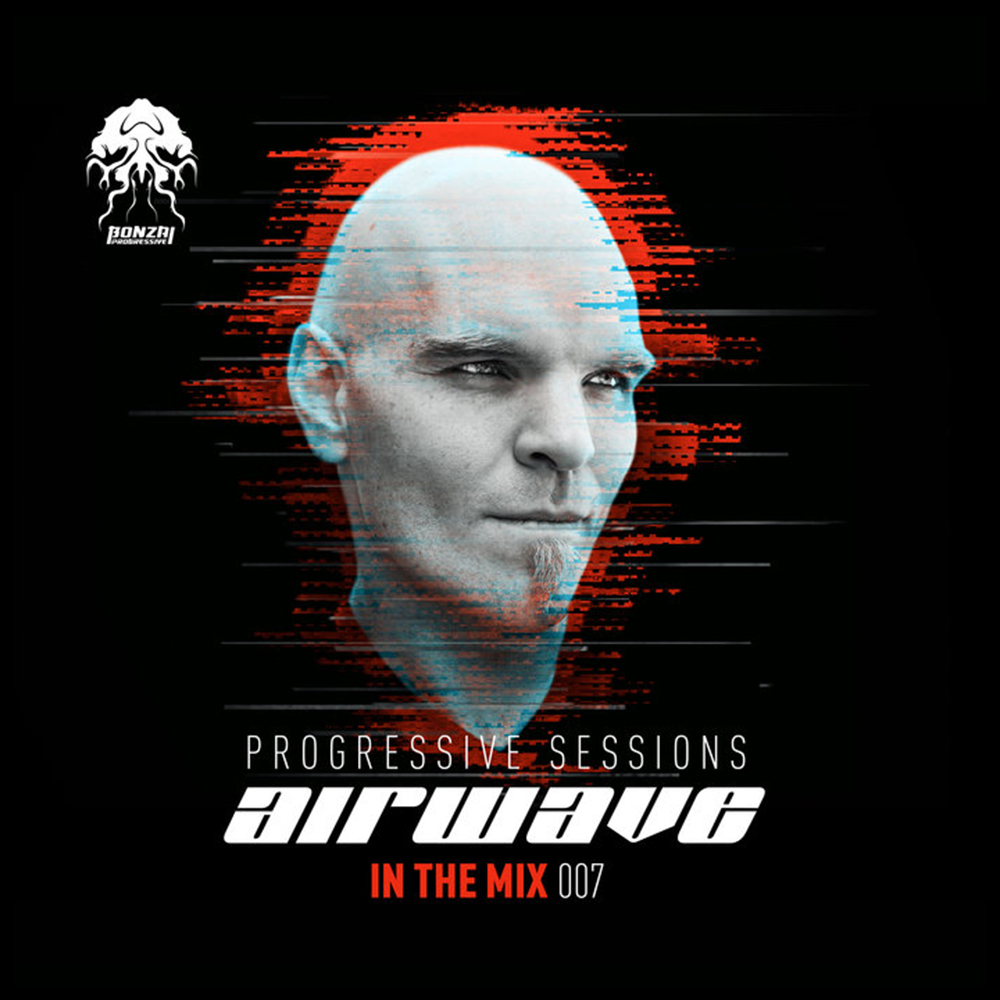 It was Airwave who fired the starting shot for Bonzai's now three-years-and-running 'In The Mix – Progressive Sessions' series back in the summer of 2015. Maintaining a clockwork-regular two-per-year release-tempo, it most recently dropped Gai Barone's Feb-released '006' edition. ("9/10 – the ethos of progressive captured" said MIXMAG upon its arrival). 'ITM007' – out this autumn, sees its mix-baton passed back into the hands of the Belgian. In the pursuit of conquering even 'ITM 001's dizzying heights, Laurent has gone the extra mile brilliantly networking 28 tracks into 150 mind-expanding minutes of progressive eminence.
Along its path you'll make contact with freshly sourced studioware from Gai Barone, Jerome Isma-Ae & Alastor, John 00 Fleming, Eelke Kleijn, Oovation & Yoachim, The Stupid Experts, Stan Kolev and a progressively star-filled sky of others. It also includes material from Airwave's own most recent release (the DJ Mag 8/10 scoring 'Bliss EP'), as well as hot-from-the-studio production 'Attraction' and two purpose built intro pieces, which establish the feel for each of its discs.
With mixing skills almost otherworldly in their ability to blend without margin and a blackbelt understanding the composition of its assembled music, Laurent serves the album a cultured, layered and textually intense experience unlike any other.
In the most classic of senses, Airwave overtures with his bespoke 'ITM007: Intro Part 1' creation. It places the anticipatory sounds of an orchestral string section tuning up against atmospheric pads and intruding drum march. Scene luminously set, it cedes to allow the air-spun melodics of Eelke Kleijn's 'The Calling', Slam Duck's drumatic retake of Narel's 'Circle Sky' and Airwave's own swirling prog-noir 'Gravy Train' in. Around its midpoint, Rauschhaus' rebuild of Oovation & Yoachim's 'Open It Wide' finds common ground with the bassy prowl of 'Night And Day' from The Stupid Experts. As Mix1 thunders hypnotically towards its terminus, Laurent feeds 'Bliss' – the lead track from his latest EP – into its system, before reaching its atmospheric apex through brilliantly vivid 'Eclipticum' from Cortex Thrill.
Storm's-coming drums & scudding bass notes herald mix 2's arrival. Giving tone, tempo and sonic tenacity a nudge, Laurent also allows a shot-glass'-worth of trancier liquor into his mix. Basil O'Glue's netherworldian 'Shrine' flashes the steel; Stan Kolev's 'Utopia' (in its Audio Noir Trip version) adds darker, even more sonorous notes, while 'Voyage' from Andromedha ups its celestial ante. Midway through, Airwave slips his newie 'Attraction' in, which makes a lightning connection to Gai Barone's 'Flash'. As the ether turns darker again, Jerome Isma-Ae & Alastor's 'Timelapse' bring the moodily rolling bass and crunchier percussive elements in. That sets up John 00 Fleming & EEEmus' (per DJ Mag "chunky, warpy and not without its funkier moments") 'Drop From The Vile' up to deliver the release's final coup de grace.
TRACKLIST
CD 1
01 Airwave – In The Mix 007 Intro (Part 1)
02 Pranav Mayekar – Elixier
03 Eric Lune – Benji
04 Eelke Kleijn – The Calling (Extended Mix)
05 Laurent Chanal – Marlin (Nicolas Rada Remix)
06 Juan Sapia – Lonely Mountain
07 Narel – Circle Sky (Slam Duck Remix)
08 Airwave – Gravy Train
09 Groovegsus & Jason Heat – The Alpha (Original Mix)
10 Oovation & Yoachim – Open It Wide (Rauschhaus Remix)
11 The Stupid Experts – Night And Day (Original Mix)
12 Airwave – Bliss
13 Sylk Poletti – Double Face (Original Mix)
14 Cortex Thrill – Eclipticum (Aurora Borealis Mix
CD 2
01 Airwave – In The Mix 007 Intro (Part 2)
02 Basil O'Glue – Shrine (Early Mix)
03 Stan Kolev – Utopia (Another Audio Noir Trip)
04 Andromedha – Voyage (Original Mix)
05 Kamilo Sanclemente – Secret Garden (Original Mix)
06 Airwave – Attraction
07 Gai Barone – Flash (Cherry Remix)
08 Jerome Isma-Ae & Alastor – Timelapse (Extended Mix)
09 Erich Von Kollar & Radicz – Kepler-452b (Andre Absolut Remix)
10 Austin Pettit – Nightride (Original Mix)
11 Fanizza & Andrew Cash – Galaxia
12 Van Czar – Adsum (Original Mix)
13 Hell Driver – Global Warming (Original Mix)
14 John 00 Fleming & EEEmus – Drop From The Vile (Original Mix)
If a journey into the very heart of the music is what you're after, call off the search – Airwave's 'In The Mix 007 – Progressive Sessions' is available to order here  or you can listen via Spotify here.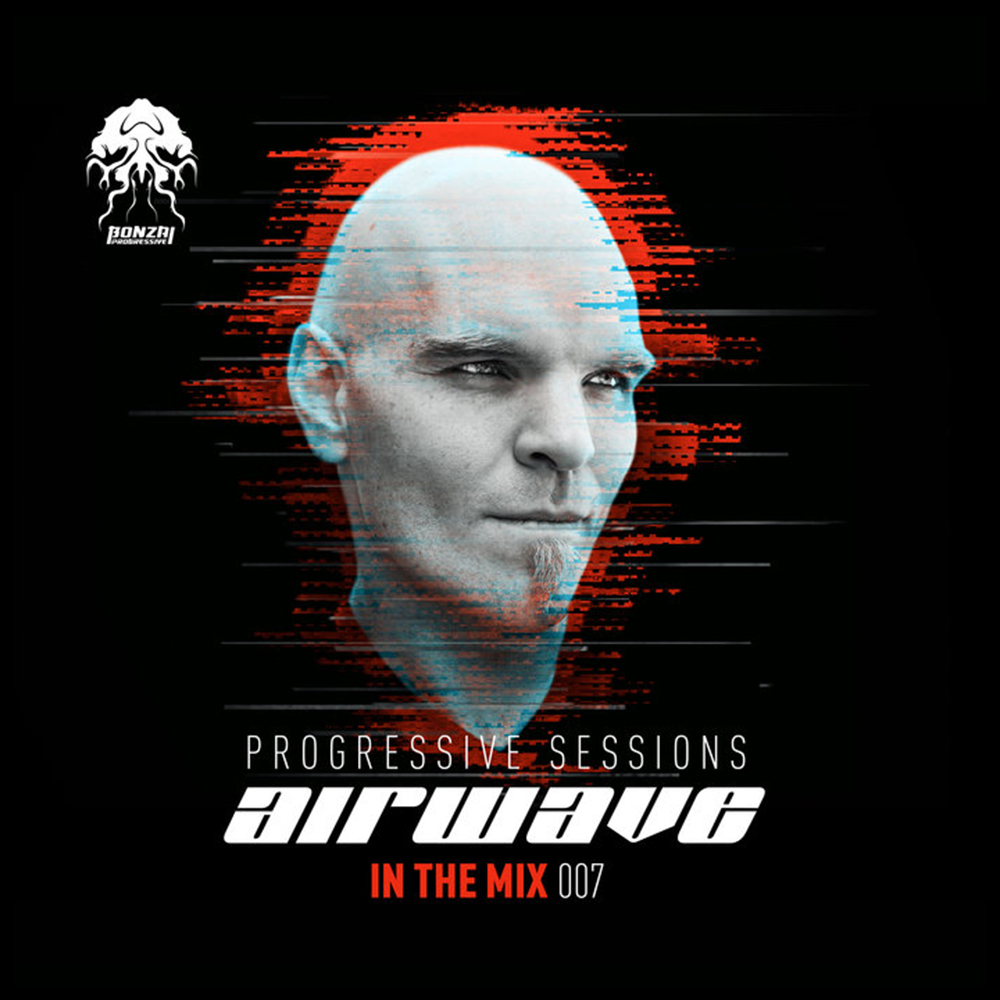 airwave-music.com
facebook.com/airwavefanpage
twitter.com/airwavemusic
soundcloud.com/laurentairwave