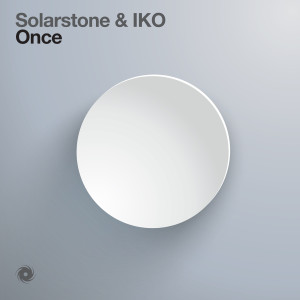 Plucked from The Twilight Saga's OST, 2014's 'Heart Of Stone' from English indie-rockers IKO was filtered to club floors globally through the remixing hands of Pure Trance chieftain Solarstone. The Devonshire two-piece's first brush with the electronic music scene, it was a interpretation that won wide praise from fans, media and DJs alike.
Now, a year and a month on, Solarstone and IKO (Kieran Scragg & Neil Reed) are back working together again, albeit this time in a full-blown production collaboration capacity. 'Once' channels together the power of the three, into a greater-than-the-sum-of-its-parts outing. Its result is a floor-mover, with alchemic qualities, not least the lament of its affecting and profoundly thought-provoking vocals.
With 'Shield', Solarstone has already banged the singles drum pretty damn hard in 2015. "Epic, elegant, and with movements that recall the immortal 'Seven Cities'" said DJMagItalia, who went to trumpet it as the work of "a real musician". Scoring it an impressive 8/10 meanwhile, the UK edition of DJ Mag said: "you won't be able to miss just how much supreme ingenuity's gone into 'Shield'", something that clearly wasn't lost on DJs, as the track took up residency in their sets & playlists.
Now, for his first summer action of 2015, Solarstone is back, this time side-by-side in the studio with indie-rock combo IKO. Folding multiple elements of Neil's instrumentation into the frisson club energy or his Pure Mix, they develop 'Once's extraordinary lucence through Kieran's bittersweet song and unflinchingly incisive lyrics.
[title]Tracklist[/title]
01: Solarstone & IKO – Once (Pure Remix)
Pick up a copy of Solarstone & IKO – Once (Pure Mix) from Beatport here
www.solarstone.co.uk
www.twitter.com/richsolarstone
www.facebook.com/solarstonefanpage
www.soundcloud.com/solarstone
www.ikomusic.com
www.twitter.com/ikomusic
www.facebook.com/ikoGB
www.instagram.com/ikoGB
www.blackholerecordings.com
www.soundcloud.com/blackholerecordings