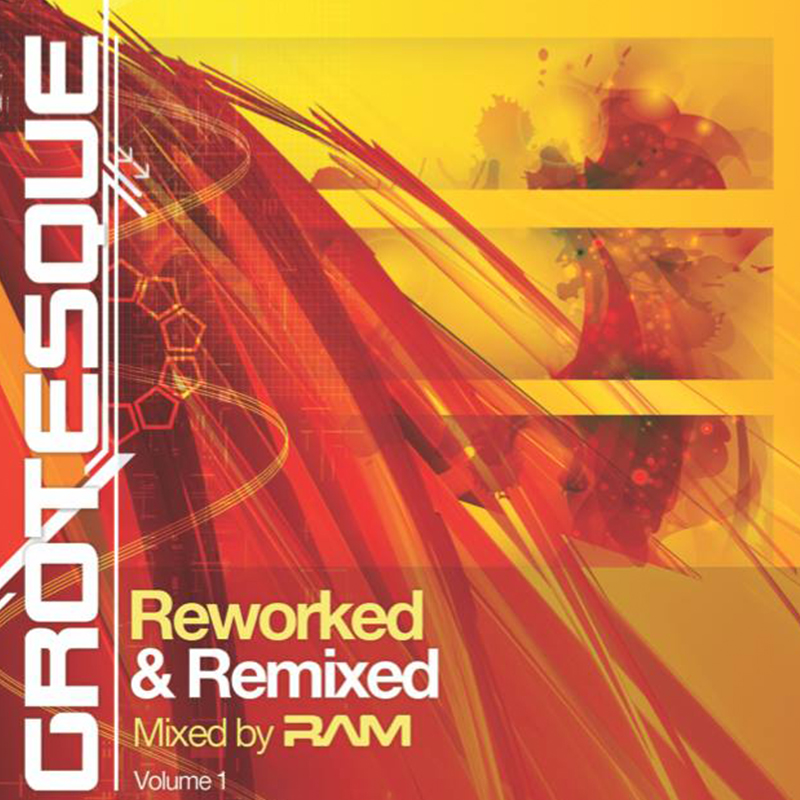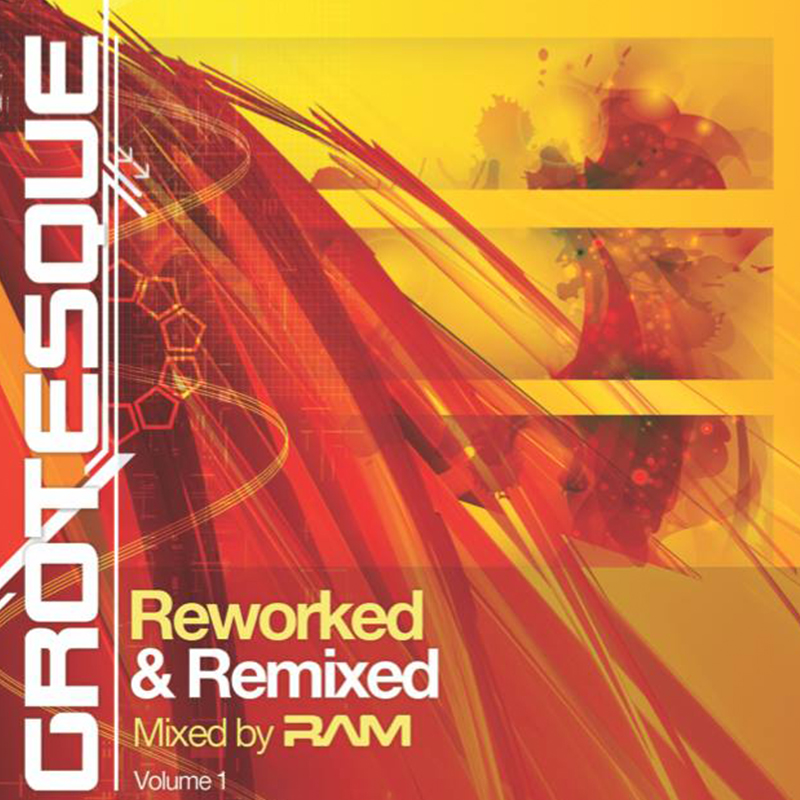 Grotesque by name, though more striking and energetic in nature, RAM's vision of trance could scarcely be more uplifting. Powered by his unswerving studio, DJ and event work, the Dutchman has long since forged his own sound for the genre. Ever wondered though what the trance classics of yesteryear would sound like, had they been produced in the Grotesque times of today? Well wonder no more! Available as of today, RAM's has compiled and mixed the very first Grotesque Reworked and Remixed compilation.
Mix 1 consists of Reworked tracks only, projecting some of trance's perennially fresh classics through Grotesque's own, unique sonic prism. Highlights are Salt Tank's masterpiece Eugina reworked by Ciaran McAuley; RAM's reworks of Ahmed Romel – City of Life and Derb – Derbus, an Idecent Noise take on Mark Norman's Phantom Manor and chart-topping Stoneface & Terminal Remix of Mr Sam's Lyteo.
Wandering into Remixed territory on Mix 2, RAM has selected fresh takes on classics and the current tunes of today. With new life blown into tracks like Tiësto featuring Christian Burns – In The Dark by First State, Dogzilla – Without You by Will Atkinson and an LTN Remix of RAM's own Guiding Star featuring Clare Stagg, there's plenty of Remixed to go around.
Dutch DJ and producer Ram Boon, a.ka. RAM, was born March 2, 1974, in Amsterdam. His first big single was RAMsterdam (2009) which eventually ended up on Armin van Buuren's list of favorite tracks of the year. RAM continued producing singles like RAMazing(2011), RAMbition and RAMplify (2012); where combining the track titles with his name started as a joke, it later became as a trademark for his uplifting tracks. His latest album Forever Love (Black Hole Recordings, 2015) was received with critical acclaim and grabbed the #6 spot on Trancepodium 2015 Awards, category Best Artist Album.
[title]Tracklist[/title]
Mix 1 – Reworked
01. JES – People Will Go (M.I.K.E. Push Remix)
02. Mr Sam – Lyteo (Stoneface & Terminal Remix)
03. Eugina – Salt Tank (Ciaran McAuley Remix)
04. DJ Ton TB – Dream Machine (Factor B's Back to the Future Remix)
05. Phynn feat. Tiff Lacey – Try Again (Arctic Moon Remix)
06. Airscape – Sosei (Ferry Tayle Remix)
07. Vimana – We Came (Andres Sanchez Uplifting Remix)
08. Ahmed Romel – City Of Life (RAM Remix)
09. CRW – I Feel Love Omar Sherif Remix)
10. Peter Martijn Wijnia pres. Majesta – Not The End (Niko Zografos Remix)
11. Midway – Amazon (Allen Watts Remix)
12. Mark Norman – Phantom Manor (Indecent Noise Remix)
13. Dark Monks – Insane (Binary Finary Remix)
14. Derb – Derbus (RAM's Refurbised Fusion Remix)
15. Garry Heaney – Citation (Allan Morrow Remix)
Mix 2 – Remixed
01. RAM feat. Clare Stagg – Guiding Star (LTN Remix)
02. Pete K – Prophet (Farius Remix)
03. Tiësto featuring Christian Burns – In The Dark (First State Remix)
04. First State feat. Sarah Howells – Brave (Andy Moor Remix)
05. Nifra featuring Seri – Edge Of Time (Solis & Sean Truby Remix)
06. Craig Connelly feat. Tricia McTeague & Rory O Grady – Meet At the End (Amir Hussain Remix)
07. Aurosonic & Sue McLaren – Captured By Gravity (Omar Sherif Remix)
08. Etasonic & Danny G – Flying In A Dream (RAM & Cari Remix)
09. Amoeba Assassin – Piledriver (Greg Downey Remix)
10. Craig Connelly feat. Emma Connelly – We Are (Daniel Skyver Remix)
11. Natalie Gioia & Dan Thompson – Be In Love (Sam Laxton's Soul Contact Remix)
12. Allen Watts – Square One (Steve Allen Remix)
13. Mark Sherry & 2nd Phase – Killer Twist (Cold Blue Remix)
14. Jordan Suckley – Droid (F.G. NOISE Remix)
15. Sean Mathews – Come Alive (Alex Wright Remix)
16. Dogzilla – Without You (Will Atkinson Remix)
Get your copy here: https://grotesque.choons.at/reworked

djram.nl
facebook.com/RAMofficial
facebook.com/grotesquemusic
blackholerecordings.com