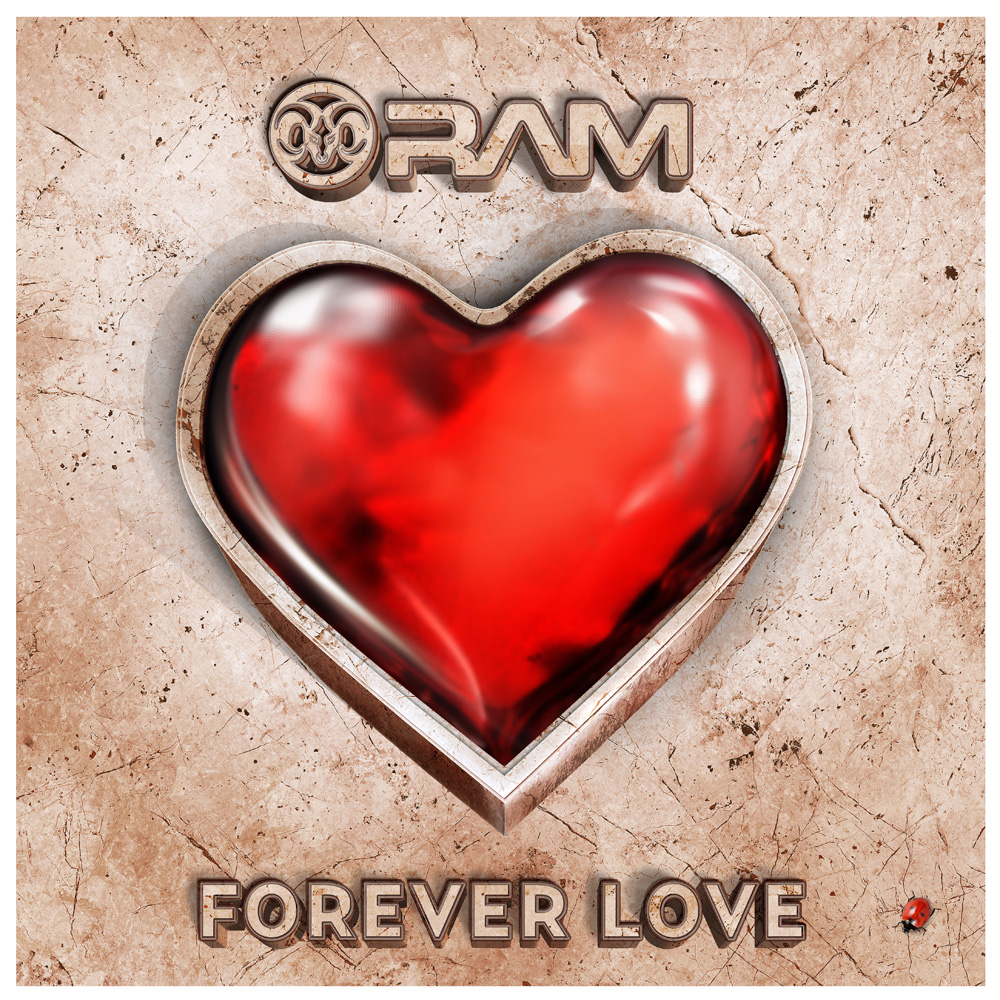 RAM: three always-capitalized letters that scene-wide, for the last five years, have become synonymous with emotive yet ballistic trance. A man who has Amsterdam all-but running through his veins, his home city has provided the base from which to triangulate his Grotesque record label, parties and weekly radio show. Through an unstinting run of high-profile gigs and 7 successive Beatport Top 10 hits, the Netherlander has expedited his way through the ranks, establishing a position with which to challenge its highest echelons.
Now, in the next natural move in that trajectory, summer 2015 sees RAM present his debut long-player. Out June 29th, across 14 extraordinary, breath-stealing pieces of music, he puts into the sharpest of sonic perspectives what's seen him become the force he has.
Across, solo, collaborative, instrumental and vocally enhanced cuts, the album highlights RAM's singular sound. Featuring co-productions with Andy Moor, Chris Metcalfe, James Dymond and others, it also rallies the vocals talents of Susana, Christina Novelli, Natalie Gioia, Claire Stagg and Stine Grove to its cause.
Featuring the club hit singles "RAMore", "Clockwork Orange" & "End Of Times", it also includes the early summer smashes "Someone Like You" & "All Gone" and brand new, album-exclusive reworks of "RAMelia" and "Kingdom Of Dreams".
An album dedicated to the memory of his late wife, Amelia – a passing that touched the scene globally, this is his testament. Message and tribute as one: this is "Forever Love"…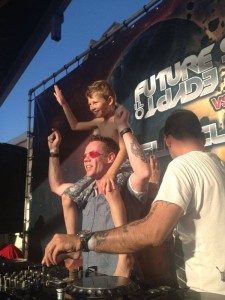 Behind the decks, lit by the lasers and meeting the audience head-on, there's absolutely no missing the drive and determination that fires Ram "RAM" Boon. The young Dutchman now trains every ounce of that contagious force-of-will on the production and release of his first full studio album. In and amongst its 14 tracks, you'll find trance touched with melody, wrought with energy and invested at every turn with poignancy and authenticity.
Setting it on its path – and featuring the folk-inflected tones of UK singer Claire Stagg, "Guiding Star" provides "Forever Love"s stirring overture. RAM's evermore-key singer/songwriter/muse Susanna isn't far behind, letting her incredible voice reach its full emotional range on the profoundly moving 'Someone Like You' and the symphonic tonic that is "RAMelia"s new Orchestra Mix.
Through "Circle Of Life", "Clockwork Orange", "Elijah", "Heartfelt" and the RAM 2015 Rework of "Kingdom Of Dreams" meanwhile, he puts his own club-floor annihilating solo skills front-and-centre, with a quintet of massive standalone earthmovers!
On the release of his first album, RAM had the following words for fans: "This album is made out of love and from pure emotions that I had these last 18 months, since my wife passed away… It's been a rollercoaster and I've put all my feelings into this album, to help me through, and to translate those feelings into music!"
Joined by the UK's Chris Metcalfe on production and Natalie Gioia on vocals, the spirited "Don't Give Up" is next to the "Forever Love" equation. RAM is of course well known for his hallmark line of RAM-prefaced titles ("RAMsterdam", "RAMplify" & "RAMnesia" among them). The first release on his Grotesque label, "RAMore" delivers another uplifting, trance-to-the-core outing to the RAM canon.
Force multiplying moves are afoot next, as RAM is joined by fellow production & vocal heavyweights Andy Moor and Christina Novelli on the Beatport top 5 smashing "All Gone". Working with the best of the studio & song new-skool too, James Dymond and Kim Kiona team up with RAM on "Forever Love"s roof-rockingly infectious "End Of Times".
Ebullient, effervesce and every bit as expressively moving as it is floor-filling, "Forever Love" is the RAM album debut fans have long called for. It's out June 29th.
[title]Tracklist[/title]
RAM – Forever Love
01 RAM featuring Clare Stagg – Guiding star (Intro Mix)
02 RAM & Susana – RAMelia (Orchestra Mix)
03 RAM & Susana – Someone Like You
04 RAM – Heartfelt
05 RAM – Circle Of Life
06 RAM – Clockwork Orange
07 RAM & Chris Metcalfe featuring Natalie Gioia – Don't Give Up
08 RAM & Stine Grove – RAMore
09 RAM – Elijah
10 RAM featuring Kim Kiona – Miss You
11 Andy Moor & RAM featuring Christina Novelli – All Gone (RAM Uplifting Mix)
12 RAM & Stine Grove – Forever And A Day
13 RAM & James Dymond featuring Kim Kiona – End Of Times
14 RAM – Kingdom Of Dreams (RAM 2015 Rework)
OUT NOW!
#iTunes https://itunes.apple.com/us/album/forever-love-bonus-track-version/id1001264975
#Hardcopy http://www.finenight.com/black-hole-recordings/forever-love.html
[title]Interview[/title]
How did you first get your start in the electronic dance music scene? Did you always want to become a DJ?
That was in 1989 when I first went to a rave in a warehouse. After 2 years I started buying some vinyl and wanted start playing. In 1995 I got the change to start professionally in Hollands first big trance club the Trance Buddha. From there we got picked up by ID&T and things went a lot faster. Great times
Who would you say are some of your biggest influences on your music today? Why?
Well I love Hans zimmer, Vangelis, Jean Michel Jarre, but also life and other artists but no special one its just something what you can here in somebody else is track or from movie that give you a idea. Love the real sound of musical instruments. To combine that with trance is for me real emotional music.
Do you have a regular daily routine as a DJ or it depends on the creativity?
No routine I am very chaotic to I go with the flow and do what needs to be done and at night its time for getting ideas trough listen music or making just idea's with what I would like to combine.
You have been releasing quality music and remixes for many years now, can you tell us about your debut artist album ?
I can tell you a lot but I think you need to hear & feel it.. Its bin my way to deal with the last 1.5 year since I lost my wife so this is all pure emotions from that time. For me it's the best music I made in my whole career. Raw feelings put into music. So the album is about life but translated into sound.
Who would you be interested in collaborating with in the future that you have never worked with before?
Sharon Den Adel & Justine Suissa are on the list for that. But I don't know if it ever will happen…
Do you have a favorite event, one you will always remember?
Not specific like a lot of events. For me its all about the vibe so doesn't matter if its 100 or 100.000 people. The connection with the crowd is what makes the party of course a great location helps also :)
What does the rest of 2015 have in store for RAM?
Well focusing now on the album release and the singles that will follow from that. And of course the album tour. Starting with 25 july Strictly RAM the album launch party and my 20st jubilee so the best trance of 20 years RAM. And with Grotesque we are doing some amazing events again we host Electronic Family & Summerlake again. Doing boat & club events with connect in Ibiza and 12 dec our Indoor Festival so lots of great things to come !!
Has every track of yours a personal meaning to you?
From the album yes :) anyway 90% does sometimes I just want to make a dancefloor track. But mostly they have some meaning.
Where do you get your inspirations for new tracks?
Just listing to other peoples tracks or other kinds of music depends. For the album I have "Elijah" the track for my son. That's inspired by him and the Duduk a 2000 year old Armenian instrument. Heartfelt is based on the idea of a Hangdrum. So like this the inspiration comes..
Do you write the songtexts for yourself or you have one or more writers?
No the vocalists does that. But I asked them to write in a specific line/way so it will be close to what I feel. Needs to be meaning full.. Specially for the album. We talk about it .. Till its spot on.
How you find the proper singer for your tracks?
Well I just listen to the ones I like and ask if they want to co operate .
Then I send a demo and if they like the send me some lyrics after discussing what. Then mostly magic happens :)
Is it hard for you to stay with Trance and dont change your style like many others?
No way like different styles also and sometimes play them abroad when I have to hold back a bit in the beginning. But trance is just my thing there is my heart and I will not leave my heart. Home is where the heart is !!
Passion or Money?
Making money with my passion is the best!!!
How is it when another DJ remix one of your tracks? Have you ever thought like "Cool, why that wasn't my idea?" or "WTF he/she is doing with my track?"
Not really my idea is what I like so … And they people I ask usally don't fuck up tracks lol but if they do I will not accept the remix..
Is there any DJ you want to do a project or a back to back?
Well have some crazy collabs for next year planned but I can't tell you yet what this will be ;)
How important is the closeness to the fans yor you?
It's the key what would I be with out fans .. the love & support from them is just amazing. And I am glad I can make the happy with my music. Circle of life giving the love and getting it back. Forever Love!!!
What music you hear at home or is it just trance?
Mostly trance yes but also other kinds of music. But don't have much time to listen to much other things . but sometimes scouting on the internet to hear or find something inspiring.
What feelings or mood you get, when you hear trance? You feel immediately better?
Depends which song it is.. Sometimes happy sometimes emotional all depends on the music and my mood. But its always good
Do you rather play in clubs or on festivals?
Both is great but outdoors bring something special not by definition better but extra :) But as long as I can play for people that come for the music I am happy boy.
You have 25 july Strictly RAM on beachclub Fuel. What can we expect ?
Well its my launch party of the album & my 20st jubilee so something special will make a 7 hour genre trough the best trance from the last 20 years. And it's a free party I want to do this because like to thank all my fans for the support they give the last years. So time for me to give something back :)
25.072.2015 STRICTLY RAM "Forever Love album launch & The best of 20 Years RAM"
Beachclub Fuel
Zeeweg 7, 2051 EB Bloemendaal (NL)
https://www.facebook.com/events/880727805329124
[title]Infos[/title]
www.facebook.com/ramofficial
www.twitter.com/djramnl
www.soundcloud.com/djram-nl
www.blackholerecordings.com
www.soundcloud.com/blackholerecordings