In July of last year RAM released the single of his gorgeous piece of trance music with the name of Elijah. The break still sends shivers down our spine. Now, a year later Dimension and Sean Tyas took the task of remixing Elijah on them and this is the result! Dimension stays close to the original in his remix, adding a subtle deep bassline and rhythm whilst keeping the uplifting feel. Sean Tyas truly goes full throttle, delivering a banging Elijah remix whilst still keeping the original's delicate break elements.
Grotesque, known for its popular club nights and festivals, has broadened its horizon with the arrival of a very own record label. Under the name of "Grotesque Music" the label organisation has created a new platform within the trance scene where young talents, as well as established names, will can release quality trance music.
The extension of Grotesque has created some great opportunities for young talents. Not only does Grotesque Music offer them special guidance, they also offer the opportunity to follow online studio sessions with none other than Geert Huinink, whose impressive oeuvre has meant a lot for todays trance music.
Grotesque Music falls under the umbrella of renowned record label Black Hole Recordings. Driving forces behind Grotesque Music are RAM and Geert Huinink.
[title]Tracklist[/title]
01 Ram – Elijah (Dimension Remix)
02 Ram – Elijah (Sean Tyas Remix)
www.djram.nl
facebook.com/RAMofficial
facebook.com/grotesquemusic
---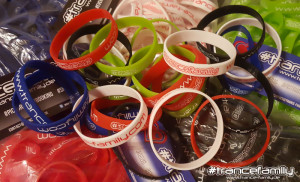 Original #TranceFamily Wristbands
blue – red – white – green – black
2,50 € each or complete set 10,00 €*
Debossed Color Filled 1/2 Inch 202mm
For more informations send an email to wristbands@trance-family.com.
*plus postage and shipping worldwide 2,00 €