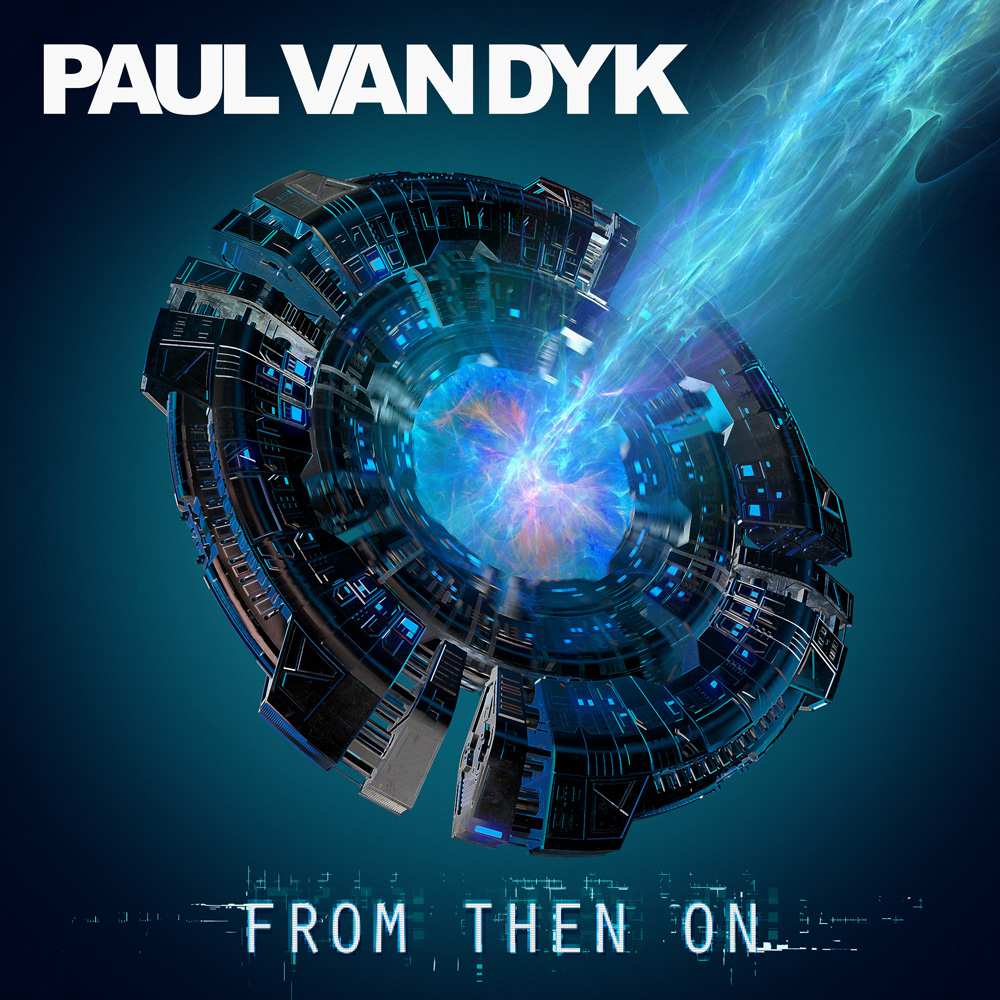 Electronic music and trance pioneer Paul van Dyk today revealed he will release a new album on October 20th, From Then On – his first LP in almost three years and his eighth studio album overall.
'From Then On' marks a turning point in Paul's life, an album born from a shift in perspective. The record was written while Paul was traveling across the globe, as he re-emerged from the rehabilitation process that followed his near-death accident in early 2016. These first few months of touring and playing saw Paul experience culture, music, politics and geography with a radically shifted viewpoint.
While the darkness of Paul's personal suffering seemed mirrored in the turmoil of global events, Paul's heightened awareness meant he also derived great joy from the simple acts he could perform himself, and a newfound appreciation for the small things in life. A sunset in Berlin, a walk through Central Park in New York – seemingly innocuous events became far more significant and in the everyday Paul started to notice and try to document the extraordinary.
'From Then On' is a record born from a renewed sense of being, it is uncompromising and urgent, the music Paul wanted and needed to write and play, in its purest and direct form. There was no A&R on the record or any pre-conceived notions of what the music should sound like, it was a return to a concise style of writing and recording, much of which took place on stage as Paul improvised ideas live, exploring and experiencing them with people, rather than in the solitude of a studio. This record feels alive, and its music Paul wants fans to hear together, an album that speaks to community and harmony over withdrawal and isolation.
'From Then On' is Paul's most personal work to date while re-affirming his love and enthusiasm for trance. It's a genre Paul has never turned away from, it musicality and expressiveness always allowed him to explore and evolve as an artist. Today trance as a genre feels more vital and authentic than ever. The music's primal energy and drive are reinvigorating staid dancefloors, and its earnestness and authenticity are re-capturing the hearts and minds of both underground tastemakers and mainstage masses.
Three singles from the album have already been released, 'Touched by Heaven', 'Everyone Needs Love' (w/ Ronald van Gelderen feat. Gaelan & Eric Lumiere) & 'Stronger Together' (w/ Pierre Pienaar). The album title track 'From Then On', collaboration with VANDIT Records' protegee Leroy Moreno, will be released September 22nd.
Prior to the album, Paul van Dyk will debut a new live show concept, 'AEON by Paul van Dyk'. AEON is an ancient theological word that roughly translates to 'life & vitality' – the over-arching themes behind both the new show concept and album. 'AEON by Paul van Dyk' signals the next live chapter – not just physically but also creatively – for one of electronic music's most enduring and visionary artists.
'AEON by Paul van Dyk' is a continuation of Paul van Dyk's long history of experimenting with live performance. Paul has always been more than a DJ, never content to press play, his performance set-up has always been geared to live, allowing him to improvise and compose on stage. This will further evolve with 'AEON by Paul van Dyk' where alongside his own new live-set-up, he'll be joined on stage by two keyboardists.
'I am incredibly excited to introduce 'AEON by Paul van Dyk' to my fans. Music has a distinct ability to take people away from their problems and relieve anxiety and stress, and this is the feeling we are trying to enhance with this new show concept. This intensified experience of sights, sounds and sensations will be our next level of entertainment. Paired with music of my upcoming album 'From Then On', it's going to be a celebration of trance, life and unity. ' – Paul van Dyk
From Then On will be released on Paul van Dyk's label, VANDIT Records, on October 20th.
'AEON by Paul van Dyk' will make its debut in New York City on September 23rd at the Playstation Theater. Tickets are available for purchase You can pick it up/listen via here.
[title]Tracklist[/title]
01. While You Were Gone (w/ Vincent Corver)
02. Inhale (w/ M.I.K.E. Push & Fred Baker)
03. Touched By Heaven
04. I Am Alive
05. Everyone Needs Love (w/ Ronald van Gelderen ft. Gaelan & Eric Lumiere)
06. Breaking Dawn (w/ Alex M.O.R.P.H.)
07. Vortex (w/ James Cottle)
08. The Code (w/ Jordan Suckley)
09. Stronger Together (w/ Pierre Pienaar)
10. From Then On (w/ Leroy Moreno)
11. Fairytales (w/ Steve Allen)
12. Close Call (w/ Tristan D)
13. Escape Reality Tonight (w/ Emanuele Braveri ft. Rebecca Louise Burch)
14. Safe Haven
#LISTENTOTHEFUTURE
paulvandyk.com
facebook.com/paulvandyk
twitter.com/paulvandyk
instagram.com/paulvandyk
soundcloud.com/paulvandykofficial