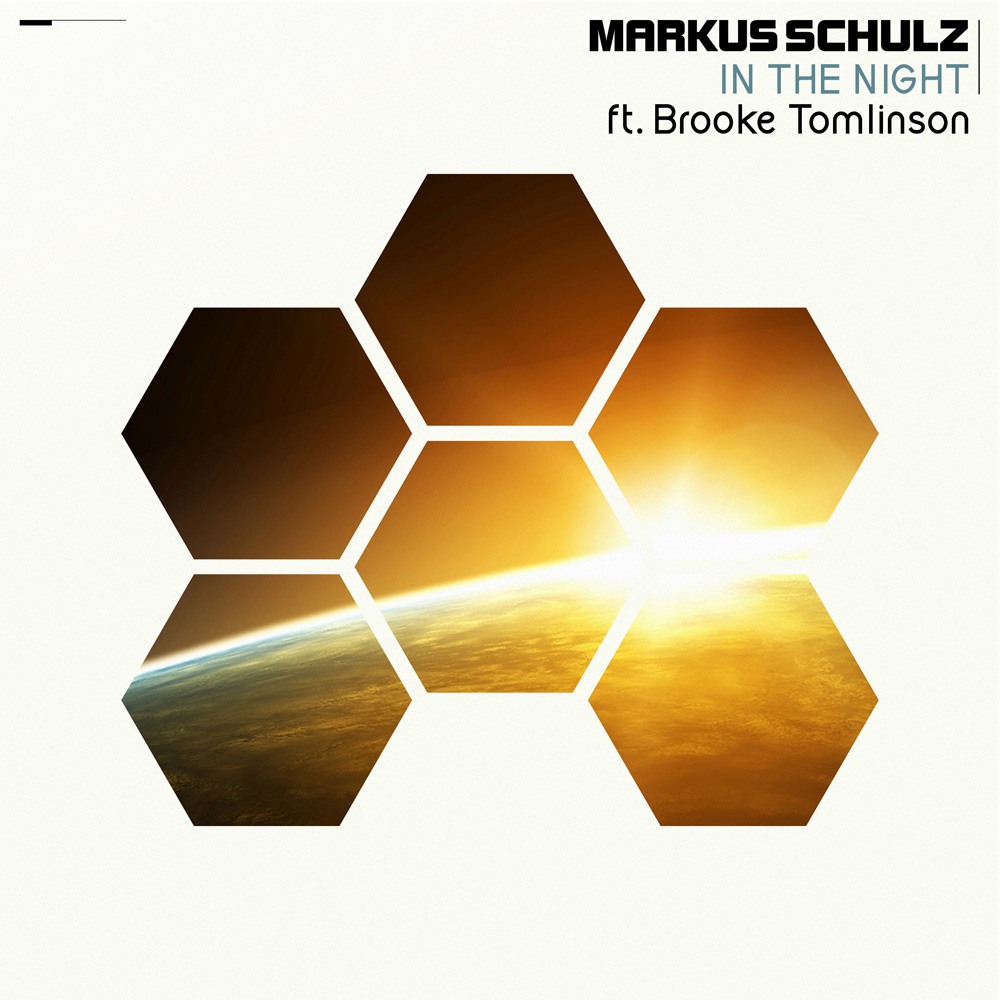 Watch The World were but three unconnected words to Markus Schulz fans this time last year. Thanks to the release of his most expeditionary album to date however, 12 months on it's a whole different story. A story in fact whose next chapter opens today!
"Watch The World" album track "In The Night" introduced the dance music world to the considerable talents of LA-based songstress Brooke Tomlinson. Now, through a positive cluster of floor-bound remixes, Brooke's spirit-filled vocals make their club jump. Among them, you'll find revisions from scene legends like 4 Strings, as well as trance establishment like Eddie Bitar and talented newcomers including Dave Neven, Kerfo and Peter Kontor.
Donning his 4 Strings mask and leading this remix coterie is Holland's Carlo Resoort. Without losing an ounce of Brooke's affecting vocal emotion, in his capable hands, the track makes the seamless transition to primetime clubfloors.
One of the most recent additions to Markus' SMG collective, Dave Neven likewise puts the track firmly on an uplifting footing, while Chicago's Peter Kontor flips its polarity, delivering a sleekly cool, progressively atmospheric modification. Eddie Bitar drops the most banging interpretation of the pack, pressing down firmly on the tempo pedal and working some Psy shades into the fray for good measure. Through his mix, UK neophyte Kerfo takes it off the trance reservation, replanting "Night" into housier, all-day-play territory.
[title]Tracklist[/title]
01 Markus Schulz feat. Brooke Tomlinson – In The Night (Original Mix)
02 Markus Schulz feat. Brooke Tomlinson – In The Night (4 Strings Remix)
03 Markus Schulz feat. Brooke Tomlinson – In The Night (Dave Neven Remix)
04 Markus Schulz feat. Brooke Tomlinson – In The Night (Eddie Bitar Remix)
05 Markus Schulz feat. Brooke Tomlinson – In The Night (Kerfo remix)
06 Markus Schulz featuring Brooke Tomlinson – In The Night (Peter Kontor Remix)
Download/listen to Markus Schulz featuring Brooke Tomlinson – In The Night here
www.markusschulz.com
www.facebook.com/markusschulz
www.twitter.com/markusschulz
www.instagram.com/markusschulz
www.blackholerecordings.com
www.soundcloud.com/blackholerecordings
www.facebook.com/blackholerecordings
www.twitter.com/BlackHoleRec
---
Original #TranceFamily Wristbands
blue – red – pink – black
3,00 € each or buy 4 for only 10,00 €*
Debossed Color Filled 1 Inch 202mm
For more informations send an email to wristbands@trance-family.com.
*plus postage and shipping worldwide 2,50 €

[fts_facebook type=page id=markusschulz posts=6 posts_displayed=page_only images_align=left]