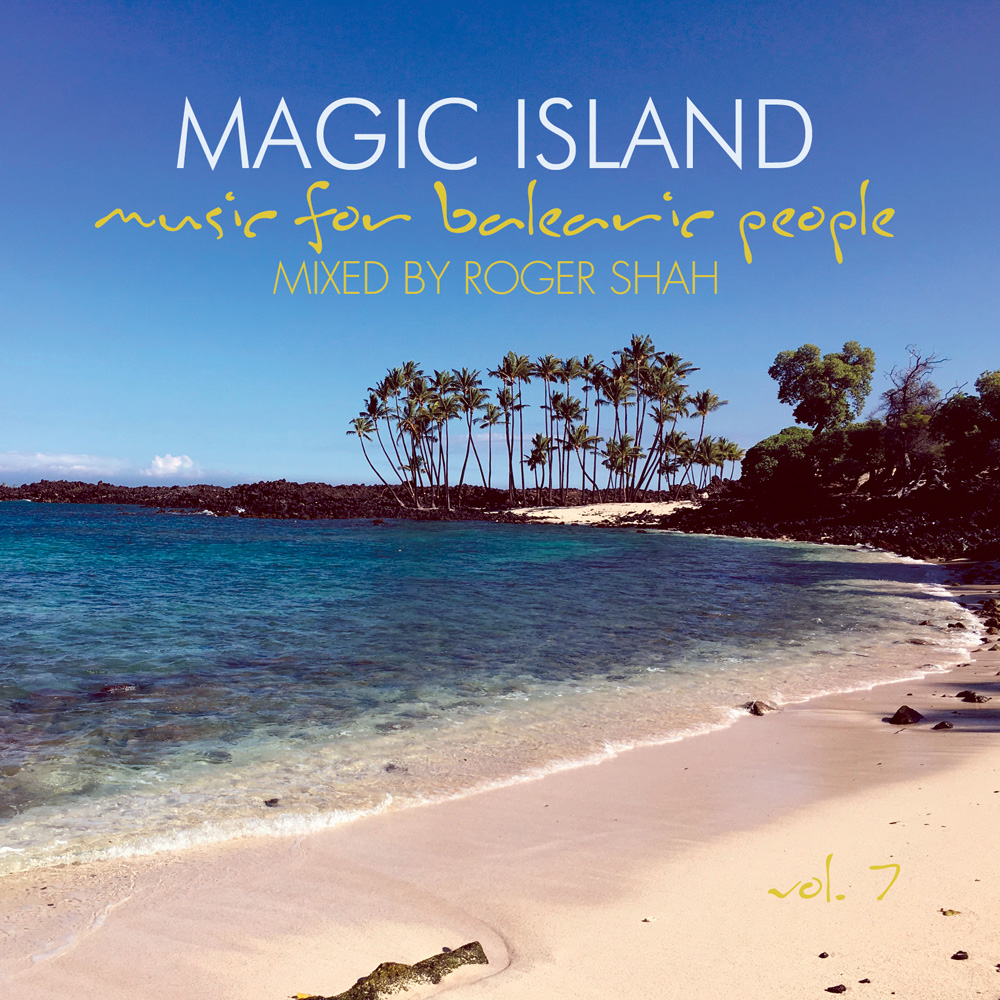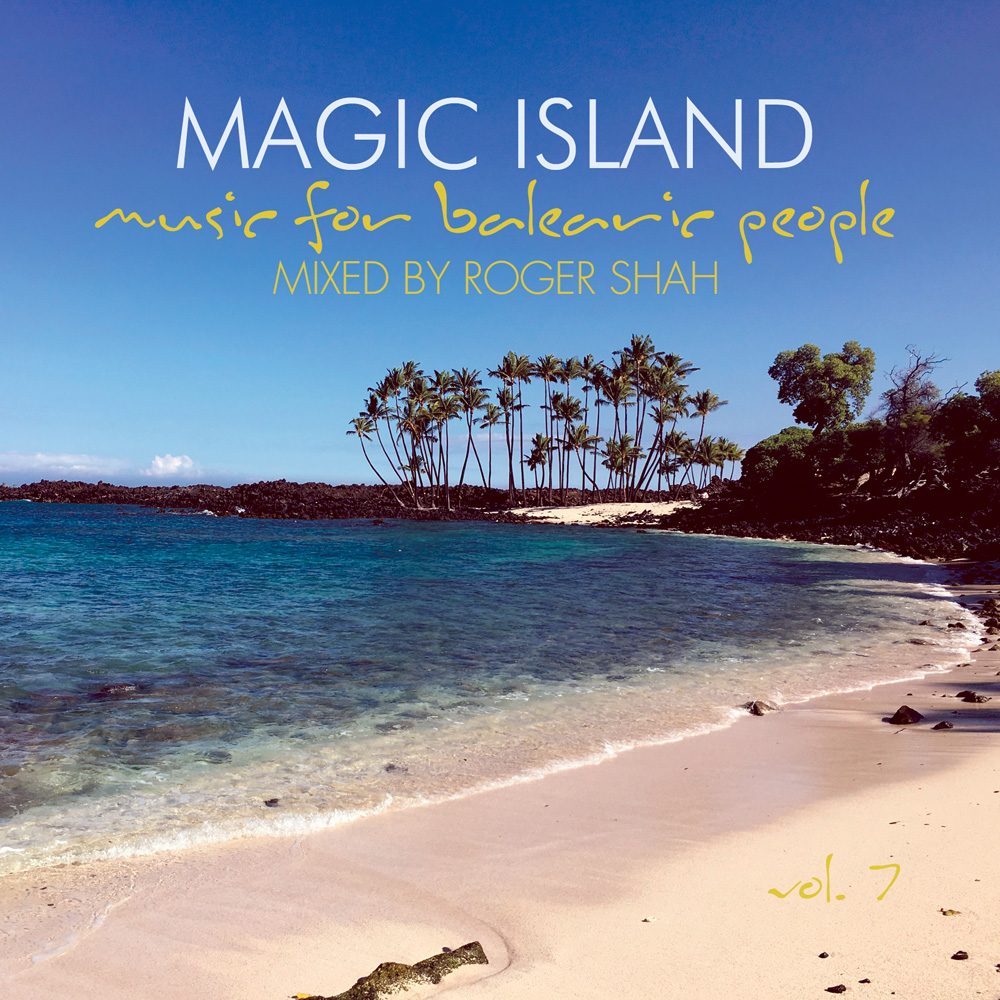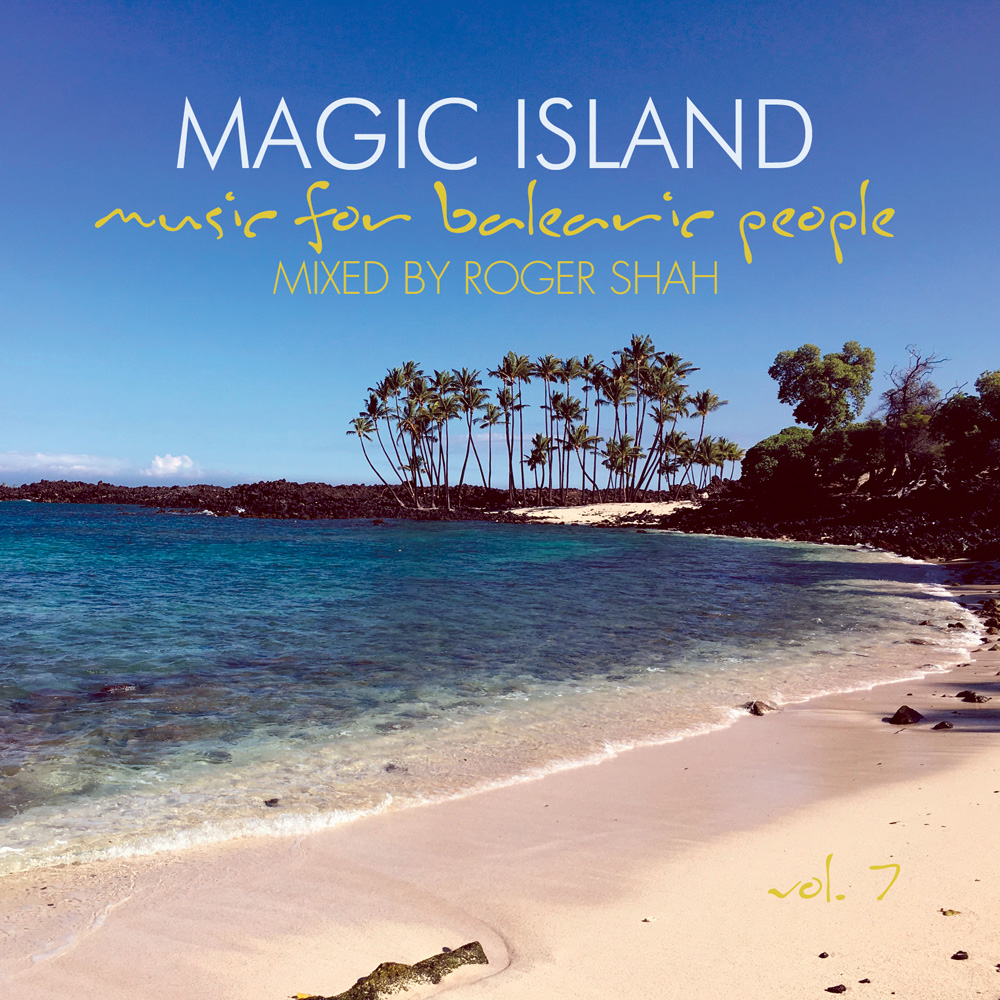 It's January… It's dark, it's cold, it's winter. Everywhere, that is, other than in the mind of Roger Shah. A man for who summer is an eternal proposition, June is right around the corner. While the rest of us are in the throes of snow-season, Roger's already doing the rounds of the studios, on his yearly quest to seek and sign the hot season-summoning tracks that'll comprise his annual 'Magic Island' excursion. Today, four months later, a good few degrees warmer and June-actual upon us all, he presents us with a new level high for his hallmark compilation series.
Returning to the tracklists of the warmest, most idyllic mix-comp in dance music are many of 'Magic Island's adherents. Included among them is exceptional new music from kindred summer-spirits like Brian Laruso, Dirkie Coetzee, Rene Ablaze, Raul Pablo Sanchez and Bob Memphis – all custom producing new M.I.-exclusive cuts. He's expanded the search in 2016 too, sourcing White Isle-minded music from newer talents like Magic Island debutantes David Broaders, Bernis and Marc Lee.
Under his own name, and through some of his best-known alter egos, there's also plenty to look forward too. Among them are 'Reasons To Live', his keenly anticipated reteaming with Clannad's Moya Brennan. There are also new Shah vocal cuts like 'Love Heals You' and 'Never Forget', as well as an outstanding new High Noon At Salinas outing, 'Beautiful People'.
So pop the sunlounger back another notch, pour yourself a long one and set summer 2016 up the right way – 'Magic Island Vol. 7's on final approach!
Pre-order your copy of Magic Island Vol. 7 – Music For Balearic People Mixed By Roger Shah here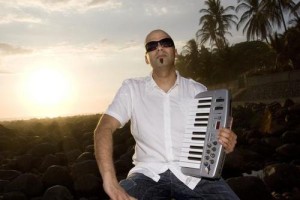 In the big wide world of dance music, there are some happenings that are now as 'summer' as summer itself. What, for example, would this time of the year be without the two discs of judiciously compiled, skilfully mixed music, comprising that annual sonic sojourn to the 'Magic Island'!?
Roger again delivers a sonic arc that takes you from the surrounds of beach, bar and dayclub on – with perfectly pitched development – to the night. 'Magic Island Volume 7's AM-to-PM disc initially plays it slower, cooler and more inclined. Frontend, it mixes up indolent numbers like Static Bloom's 'Island Ride', 'Holding Closer' & 'The Way' from Brian Laruso and Balearic Session's 'Into The Morning Light'. Latterly, grooving rhythms and swaying melodies capture the mix, with equatorial numbers like Sunlounger & Kingseyes' 'I Just Wanna Dance' and (in its new High Noon At Salinas version) 'Coconuts & Pineapples'.
On his process for the seventh 'Magic Island' compilation series, Roger says: "This year I went through more than 500 tracks to pick out the exceptional ones, going back and forth with the producers to ensure that they achieved the perfect fit for the arrangement.
Working on an album like this is a bit like doing a puzzle. It starts with an idea of the range of sound, and what kind of mood I want to have for it. It's then about trying to find the right pieces to complete the jigsaw. Every track is made exclusively for this album. I believe this is what makes the 'Magic Island' album series something truly special. I hope you enjoy its wide range of sounds, from very chilled deep house tracks, sexy tribal grooves and my signature Balearic sound, right up to banging and uplifting trance!"
From Mix 2's outset, Magic Island's after-dark credentials come fast to the fore. A deuce from Dirkie Coetzee ('Space Odyssey' & 'You'll Find Me There'), David Broader's 'Celtic Beauty', 'Into The Stars' from Rene Ablaze and the Uplifting Club version of Roger & Moya's 'Reasons To Live' each, by degrees, increase the mix's elevation. Taking it to its highest heights, Roger newies 'Love Heals You' and 'Never Forget' sit alongside rafter-blasters like Bernis' 'Luminas', 'Together' from Sunbrothers and Andy Elliass & ARCZI's 'Hope For The Future'
The seventh trip to the 'Magic Island Vol.7' is boarding now. Departure: June 17th!
[title]Tracklist[/title]
Mix 1
01. Brian Laruso & John James Renfrow featuring Meredith Avery – Holding Closer (Intro Mix)
02. Rogier Dulac & Miss Autumn Leaves – Endless Dream
03. Brian Laruso – The Way
04. Raul Pablo Sanchez – Day Out
05. Static Bloom – Island Ride
06. Balearic Session – Into The Morning Light
07. Raul Pablo Sanchez – Bouncing Chips
08. Sunlounger featuring Kingseyes – I Just Wanna Dance With You (Jukebox 80s Remix)
09. Eddie Murray featuring Rosco – The Ending
10. NotAndrew & Alain Ducroix – John Lover (DeepRock Mix)
11. High Noon At Salinas – Beautiful People
12. Christian Drost – Into The Night (MI7 Edit)
13. Sunlounger – Coconuts & Pineapples (High Noon At Salinas Remix)
14. Bob Memphis – You Are My Lighthouse (MI7 Edit)
15. Clarks – La Digue (Original Mix)
16. Clarks – Footsteps In The Sand (MI7 Edit)
17. Marc Lee featuring Angelika Borof – Something Inside Me

Mix 2
01. Platen & Clarks – Satellite (MI7 Intro Edit)
02. Serge Macoveu – Minnewanka (MI7 Edit)
03. Arcania – All Is Lost
04. CJ Seven featuring Marjan – One More Time (MI7 Edit)
05. Hamza Khammessi – A World For Us
06. David Broaders – Celtic Beauty
07. Dirkie Coetzee – Space Odyssey
08. Emanuele Braveri featuring Aylin – Winter Tale (MI7 Edit)
09. Yodis – Filtered Thoughts
10. Rene Ablaze featuring Robin Vane – Into The Stars (MI7 Edit)
11. Roger Shah & Moya Brennan – Reasons To Live (Uplifting Club Mix)
12. Dirkie Coetzee featuring Amy Kirkpatrick – You'll Find Me There (The Cracken Remix)
13. Andy Elliass & ARCZI – Hope For The Future
14. Roger Shah & LeiLani – Love Heals You
15. Andrew Henry & Glorius – Magic Island (MI7 Edit)
16. Roger Shah & Nathia Kate featuring Amber – Never Forget
17. Bernis – Luminas (MI7 Edit)
18. Sunbrothers featuring Natalia Meister – Together (Extended Mix)
www.rogershah.net
www.facebook.com/rogershah
www.twitter.com/roger_shah