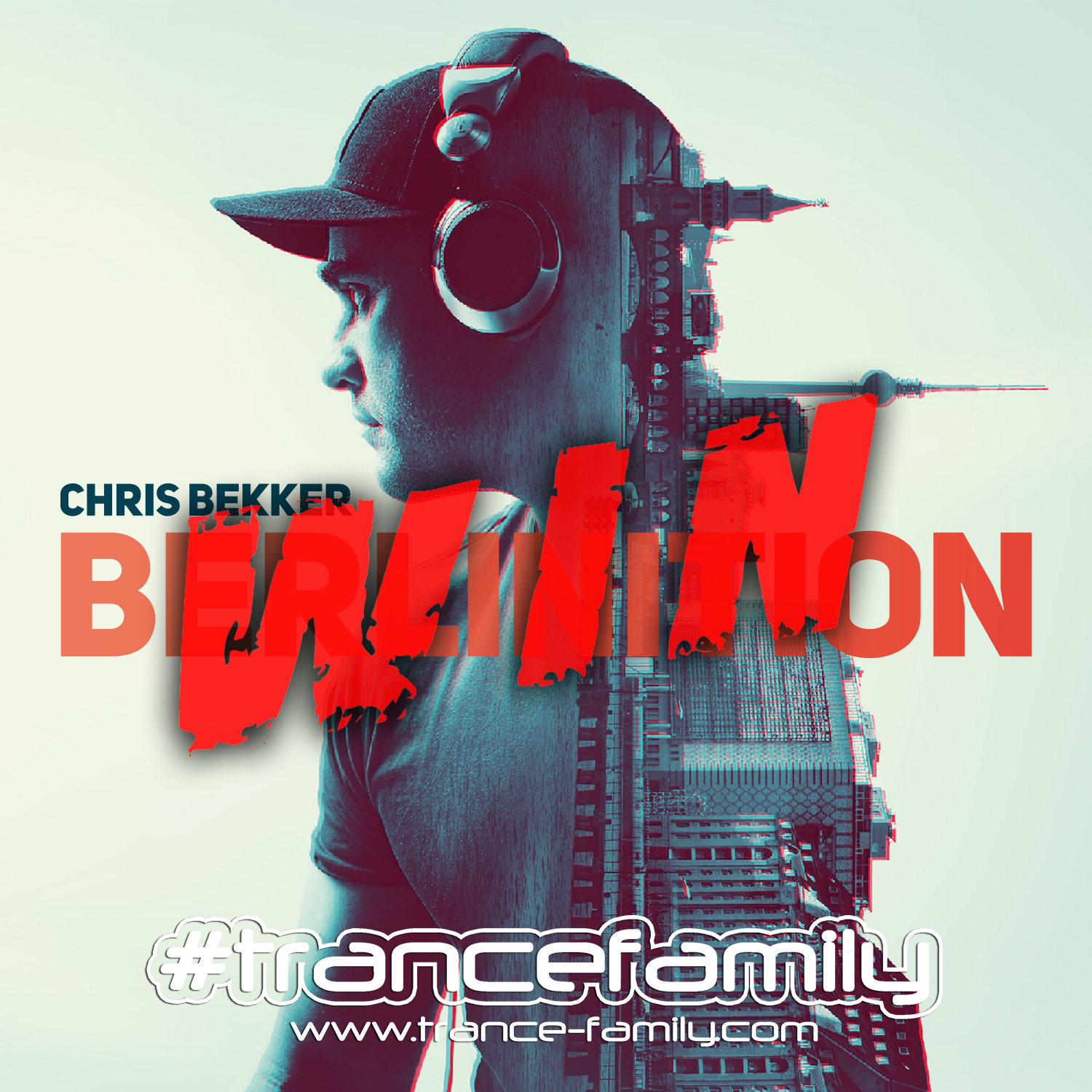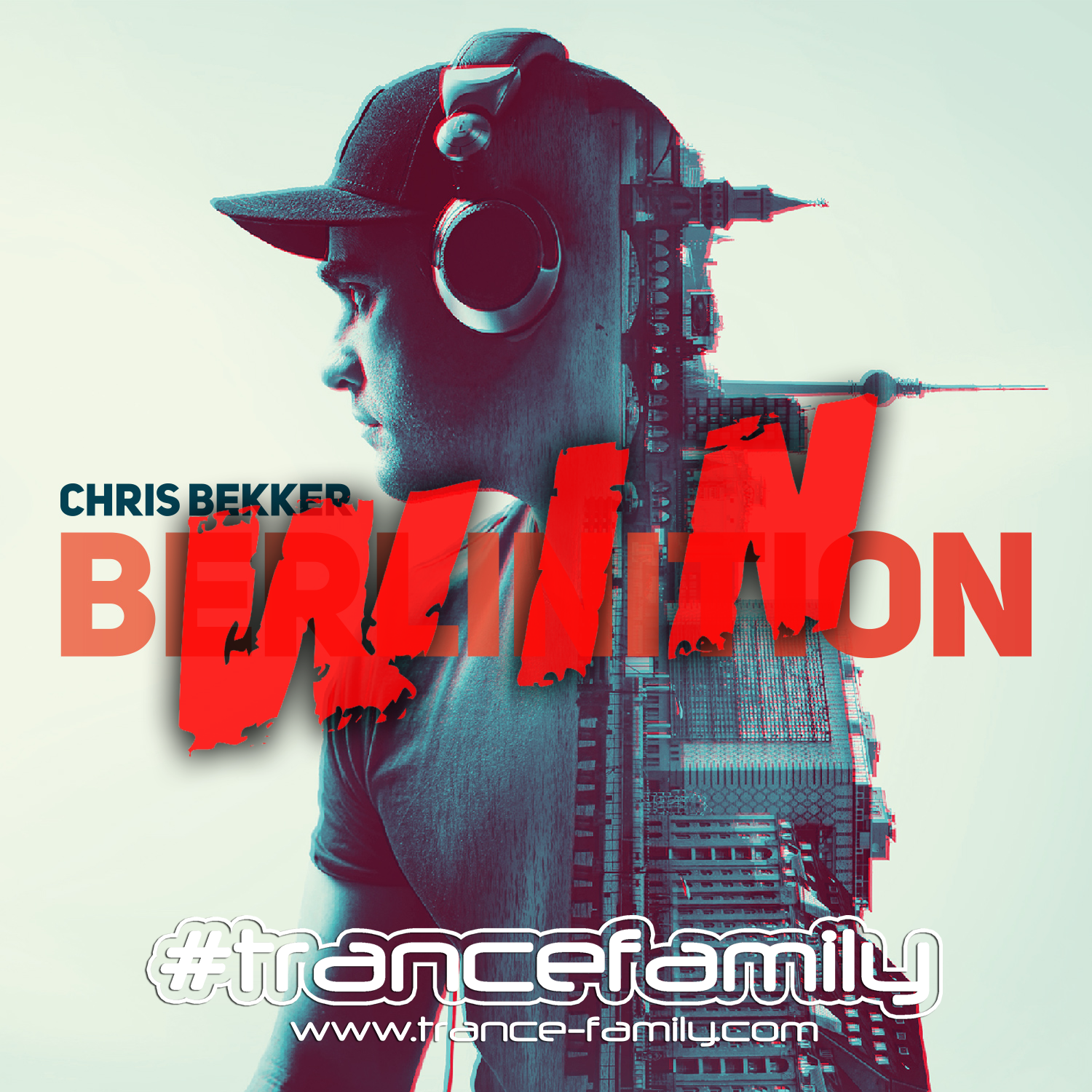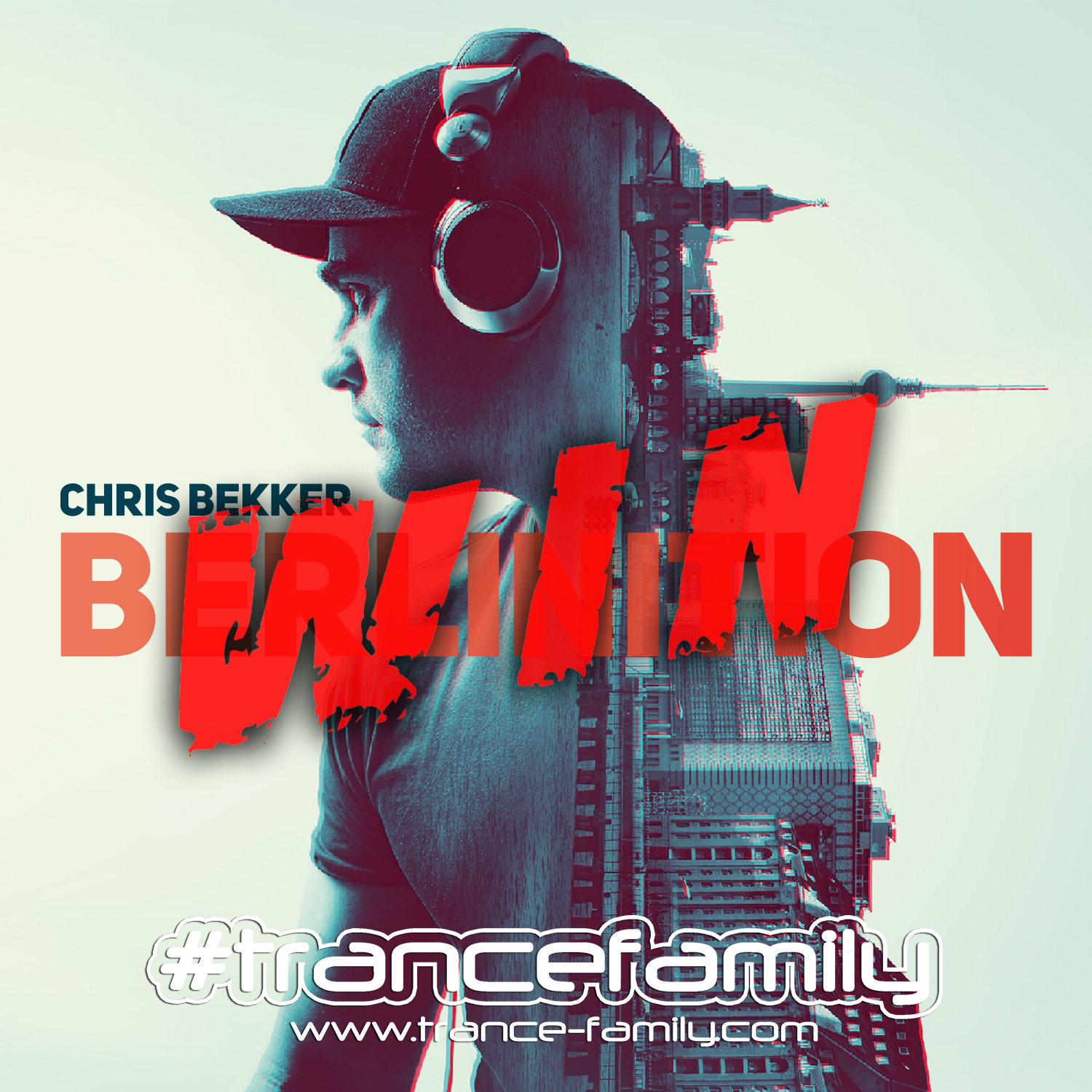 Chris Bekker is out with his debut album/film project this month. An incredibly aspiring endevour, it's thematically & atmospherically designed to soundtrack a top-to-toe journey across Berlin. To dig a little deeper into what brought about this release and how he went about the seemingly daunting task of delivering at once an album and a film, we tracked Chris down to – where else but – the German capital for a chat about its concept, creation and release.
Hi Chris. Good to speak with you today. 'Berlinition' is out this week. How are you feeling about it and what have been the fans' first reactions to it?
"Thanks for having me here. And yes, wow, all I can say is "You never have a second chance to make a first album. It feels simply fantastic, almost like after being – I'd imagine – pregnant for 18 months – ha ha. It´s overwhelming right now and I've had to pinch myself more than once. I never expected such a massive feedback and support – from fans and friends around the world but also from other producers such as Armin van Buuren, Above&Beyond and of course label-owner Paul van Dyk himself."
When did you first decide you wanted to make an album about Berlin and what was the initial thinking behind it?
"Of course it´s not the case that you wake up in the morning and say to yourself "Oh, what about making an album about Berlin?!". The track "Berlinition" – the collab with Paul van Dyk and Chris Montana – was the first one that we finished. At that stage it was not planned to make an album. But the track really inspired us ('us' being my studio partner Lewin and myself). It´s that kind of feeling, when productions really start to flow. So another 6 months later another 5 tracks were finished. This was actually the time when I decided to do my first artist album."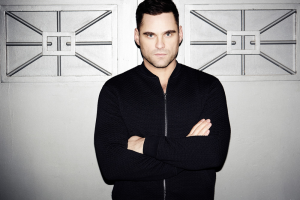 Stylistically and musically it's pretty freeform isn't it?
"Yes, indeed. First of all when it comes to music, I ´m no great lover of stylistic classifications. I leave that to others. I say "I m a producer of electronic sound." I collect influences from various genres, such as house, trance, tech, classic and progressive and combine and develop them further the way I feel them. I "Bekker" them, so to say. And of course with an album you want to show your different styles and interests. It´s like within your DJ set when you want to take your audience by the hand and take them on a journey."
How did you go about realizing the film element to the 'Berlinition'?
"It was the very moment when I decided to do a full album. It was as one. When my VANDIT label and I talked about it for the first time about it, it was still unclear what kind of footage it would be. We all loved the idea of a multisensory approach, combining sound & video to create an audio-visual journey. Then we decided to 'go for Berlin'. As a matter of fact, a lot of shootings I did by myself or I accompanied my brilliant film team. Seeing the outcome today, I m so happy and proud of the whole team and glad that we did it. It was the best decision ever! It´s Berlin from the perspective of a Berliner."
It's thematically & atmospherically designed to soundtrack a top-to-toe journey Berlin. For you, where does that journey start geographically and where does it end?
"To be honest: producing the Berlinition movie at the same time like the music production helped a lot. As I am a very visual guy, it made it easier to structure my thoughts. I would explain my album approach the way that this is my way, how I see this city from a sound perspective – my soundtrack. If you listen to the album closely you will discover that it is turning from melodic (film areas Friedrichshain, Mitte, Tiergarten) to little darker and rougher (film areas Wedding, Moabit) within its journey. And that's what Berlin is: a diverse, breathtaking city."
How long have you lived in Berlin?
"In a few months it will be my 25th anniversary. And I love every day of it".
Has the city changed much musically in that time?
"Berlin is so rich in ever-shifting sonic ideologies, which have been in constant flux. The future does not begin in the mainstream – it starts in the borderland. And Berlin seems to provide the perfect fertile soil for that."
You're a resident DJ too at the pretty – I think safe to say – infamous KitKat Club in Berlin. Tell us, how does it compare on the 'naughty' scale with places like Watergate & Berghain!?
"Haha, the 'naughty scale': I love that expression. Well, first of all the question: what is it that makes a place a 'naughty' place or – let me rephrase it – a place that stands out for numerous reasons? Is it the venue, the area, the door policy, the dress code, the bar staff, the sound…? I think at the end it is one thing: it is the people who are going there and how naturally they behave in this environment. How they behave without being observed or judged by others, for who they are, what they wear and who and how they love. And of course this also reflects in a free and experimental sound interpretation which I m very proud of."
Very diplomatically put! Now, Berlin has of course rarely if ever been cooler. What do you think have been the key factors in that occurrence?
"Berlin is just different. You know, when you live in this city you almost don't notice it anymore, but this is the reason why Berlin has always had, and will always have, a huge impact on the development of the electronic music scene. You see, Berlin IS different. And I hear that from so many of my DJ colleagues when they are playing here. It is ONE WAY of living. And nowhere else can I hear, feel and live this "sound democracy" more than in Berlin. So, if there is one constant thing in Berlin, it is its continuous change and reinvention. The future has already begun, it just is not equally spread yet."
It's very natural to develop an affinity with a city if you live there for a while. For you though, that's gone to a whole new level. Could you ever see yourself living or being based somewhere else?
"Oh wait. Don't get that wrong. This album is my personal essence of how I see Berlin. But it´s no love letter to my city, though it has a lot of hearts in between the lines. <3 I d say it is my Berlin soundtrack, as colourful and outstanding as this city is. And believe me: there are definitely things which you have to get used to, starting with dog poo and not ending with a new Berlin airport (that even after 6 years of delay seems never to be opened). "Never say never", but I love this city, its dog poo and the people here, so no, I can hardly imagine living somewhere else."
We saw that you have some mighty impressive work credentials, including "sound architect for Mercedes-Benz and visitBerlin". What does that entail? What do you do for companies such as these?
"Well, I've been teaching Sound & Neuro marketing at two Berlin universities for more than 10 years now.
Whoa, whoa – hang tight – get us up to speed on that first!?
Ha ha! Well it´s all about how your brain functions with sounds and other senses. During this time a lot of companies contacted me for developing their sound identity, as the times of purely visual oriented marketing are over. Today companies follow a multisensory approach, incl. acoustic and olfactory details. So 5 years ago I decided to found my own corporate sound agency klang ID berlin. Together with my sound teams we develop sound branding components, such as sound logos, soundcapes for fairs, sounds for commercials or engines, etc."
Well that is more than impressive, no doubt! Now, the album is out through VANDIT. How did you first come into contact with PvD and the label?
"It was about 3 years ago, when I sent a track that I had produced together with Chris Montana 'Telling tales' to VANDIT. One of the club promoters I was spinning for said: "Oh, this sounds like fresh from Paul van Dyk´s radioshow". So I thought why not asking Paul´s radio team if he would be interested in it for the show. Looking back at it today: I still wonder how this production found its way to the deciders. I think I even sent it to an info@ email address. OMG! This is really NOT how you should do that. But 2 days later VANDIT A&R sent me a message and asked me to call back. All that happened from then on was simply unbelievable. Release after release with the best support one can imagine. Don't forget: I was a producer with almost no releases until that stage and I m so happy that Paul and his team saw the potential in me."
When you sat them down and explained what you wanted to do, what was their first reaction?
"I did not tell them first, but only after having produced the first half of the album. Then I asked about their opinion and showed them the first album ideas. The decision that we would do it was taken in the first 10 mins. The next 3 hours of this originally planned 30 mins meeting was brainstorming already. One of the big outcomes: a bonus audio-visual journey through Berlin – today´s 'Berlinition' movie."
Well congratulations again on that Chris, it's a huge achievement and we wish you ongoing success with it!
"Thanks guys!"
Order your copy of Chris' 'Berlinition' album through iTunes here // Beatport here // Amazon here // or listen via Spotify here
www.chrisbekker.com
www.facebook.com/chris.bekker
www.soundcloud.com/chrisbekker
www.vandit.com
www.soundcloud.com/vanditrecords
[title]WIN[/title]
Share this article on Facebook (share this post in public mode), fill out the form and enter to win 1 of 2 copies!
*ends on sunday 14.08.2016
---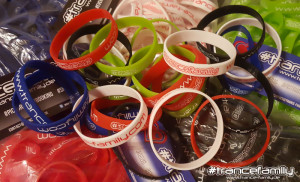 Original #TranceFamily Wristbands
blue – red – white – green – black
2,50 € each or complete set 10,00 €*
Debossed Color Filled 1/2 Inch 202mm
For more informations send an email to wristbands@trance-family.com.
*plus postage and shipping worldwide 2,00 €