If, from its sequentially un-synched '13.5' numerals, you were to guess that change was afoot with the mix-comp line that MIXMAG calls "the greatest trance series of them all!", well… you might be right.
Since the reigns passed from his former mentor Tiësto to Richard Durand, the I.S.O.S. helmsman's search has sailed him to South Africa & Australia; to settings as contrasting as India & Vegas and most recently, in 2014, out to Dubai. Well versed in seeking sun-up in the most exotic and far-flung of spots, this year's 'In Search Of Sunrise' though brings the search considerably closer to its spiritual home. In fact about as close as close gets, which of course means… Amsterdam! A native and resident, Richard's had a ringside seat on which he sees and participates in the city's year-on-year ascension to club, festival and electronic music metropolis. And with I.S.O.S.'s 2015 edition, he pays AMS its due!
Change could also be sensed with the selection of this year's co-host – a man who typically needs little in the way of introduction. Richard is thrilled in 2015 to welcome the one-&-only, in-the-dictionary-under-legendary BT to the I.S.O.S. decks! Brian brings with him an unparalleled sound, as well as a new stylistic, artistic tangent to the fabled series.
Together Brian and Richard have sought, signed and woven a best-of-the-best trance/progressive/house nexus into '13.5's disc triad. Across 47 tracks, they feature the latest, hottest and brightest from dozens of producers, Andy Moor, Tenishia, Arty, Moonbeam, LTN, Andy Duguid and Dimension being just a few. Additionally, it also features numerous 'I.S.O.S. 13.5' exclusives, including the forthcoming, ready-to-thrill R.D. singles 'Typhoon' and 'Time Warp'.
Arriving at the latest stage of the mix-comp series' journey, Richard says: "Amsterdam is my hometown and, since I started mixing the 'In Search Of Sunrises' the electronic music lights around here have grown brighter with each year passing. Recognition of that is long overdue, so with this edition, I'm bringing it back home!" As to the origin of the new edition's 13.5 'code', Richard reveals: "I'm not the world's most superstitious guy, but I'm as '13-phobic' as they come! So there'll be no 13th floor at the 'Casa del Sunrise' and no 13th stop on the I.S.O.S. voyage on my watch! Be lucky! Stay lucky!"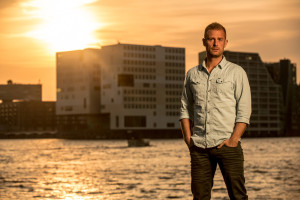 Richard gets 'Amsterdam's first mix underway with the savannah-like themes of Sue McLaren & Michael Badal's 'Recapture'. The box-fresh 'Electrifying Love' from Alex O'Rion, and latterly the Dutchman's new single 'Koi Koi' further develop Disc 1's sun-teased atmosphere. Through a triple hit of 'Heaven', 'Memories' & 'Soulstring', Russian duo Moonbeam stamp their enigmatic, quixotic mark on the cooler of Richard's two mixes. In its latter stages, the ever-impressive pairing of Andy Duguid & Audrey Gallagher return with 'This Is Life', before Johnny Noberg's 'No One' and 'Love Your Scars Away' from Somna & Michele C sign it off.
Durand overtures both of his 2015 I.S.O.S. mixes with the music of recent discovery Vidda Deborras. The contemporary chillout composer respectively supplies discs 1 & 2 with the beatific splendour of 'Tower Of Tears' and the beat-free radiance of 'Bikini Atoll'. From there, palpably, the album's heartbeat accelerates and becomes more floor-robust. Hot from his own studio desk, Richard charges its midfield with new productions 'Time Warp' and 'Typhoon'. They, in turn, gateway Dimension's Beatport chart-topping 'Origami', 'A New Dream' from Tenishia & Jonathan Mendelsohn and Airbase's renovation of Arty's 'Hope'. Binary Finary vs. Three Drives' 'Icon' & 'Abhyasa' from Menno de Jong lock some earlier I.S.O.S. influences in and bring proceedings to a turbulently trancey head!
With its third disc, I.S.O.S. 13.5' tunes to a new and every bit as exciting frequency. On it, BT mixes up a brilliant ether-filled equation of progressive x house x trance. Ten Words' engagingly vocalled 'His Way, Right Way', the thrall of Forerunners' 'Watching The Lights Go Down' and DIRTYHERTZ's tripped-out anthemia on 'Forgiveness' set a major sonic precedent. 'The Girl With The White Shoes', 'Don't Be Shy' and 'Cruisin' come hot on their heels: a evocative, imaginative triple from the ever-so-hot LTN. NYC producer Lyon Hart works up a remix storm on JES & BT's 'Every Other Way', before Luke Chable adds club edge to Oliver Englafjord's amazing 'Molntus'.
[title]Tracklist[/title]
Mix 1
01. Vidda Deborras – Tower Of Tears (Intro)
02. Michael Badal with Sue McLaren – Recapture
03. Alex O'Rion – Electrifying Love
04. Moonbeam featuring Sopheary – Heaven
05. Urry Fefelove & Abramasi – Start The Dance
06. Moonbeam featuring Deniz Reno – Memories
07. Moonbeam – Soulstring
08. Azotti – First Kiss
09. Bastian Salbart featuring Ghost WARS – Disappearance
10. Clarks – Navagio
11. Alex O'Rion – Koi Koi
12. Masoud featuring Hysteria! – Pull Me Back Again
13. Tom Cloud – The Longest Road
14. David Broaders – No Hesitation
15. Andy Duguid & Audrey Gallagher – This Is Life
16. Johnny Norberg – No One
17. Somna featuring Michele C – Love Your Scars Away
Mix 2
01. Vidda Deborras – Bikini Atoll (Intro)
02. Tarmo Tammel – Beauty & The Beast
03. Kiholm & Kris O'Neil featuring Roberta Harrison – The Guilty Get To Sleep
04. ReSeize & Dani Avramov – Last Decade
05. Michael Badal & Lotte Kestner – Fly (Never Come Down Again) (Kris O'Neil Remix)
06. Magava – One
07. Genesis – Supernova
08. Richard Durand – Time Warp
09. Dimension – Origami
10. Tenishia & Jonathan Mendelsohn – A New Dream (Pedro Del Mar & Beatsole Remix)
11. Arty – Hope (Airbase Remix)
12. Richard Durand – Typhoon
13. Breame featuring Fiona Reid – You Are The Sun (Temple One Remix)
14. Binary Finary vs. Three Drives – Icon
15. Menno de Jong – Abhyasa
Mix 3
01. Ten Words featuring Medialuna – His Way Right Way
02. Forerunners – Watching The Lights Go Down
03 DIRTYHERTZ featuring Hadara – Be With You
04. LTN & Kokai – The Girl With The White Shoes
05. Kevin Wild featuring Kelly Sweet – Fire & Ice
06 Tom Cloud – Mirage
07. BT featuring JES – Every Other Way (LyonHart Remix)
08. Amir Hussain – To The Lost
09. LTN & Kokai – Don't Be Shy
10. LTN & Kokai – Cruisin
11. Oliver Englafjord – Molntus (Luke Chable Remix)
12. DIRTYHERTZ & Joel Jungell – Forgiveness
13. Andy Moor & Somna featuring Amy Kirkpatrick – One Thing About You
14. Andain – Beautiful Things (Kastis Torrau & Donatello Remix)
15. Au5 featuring Keeley – Serenata
Pre-order In Search Of Sunrise 13.5: Amsterdam – Mixed By Richard Durand & BT here: https://itunes.apple.com/us/album/in-search-sunrise-13.5-amsterdam/id1010627708
www.richarddurand.com
www.soundcloud.com/richard-durand
www.facebook.com/djricharddurand
www.twitter.com/richard_durand
www.instagram.com/djricharddurand
www.btmusic.com
www.facebook.com/bt
www.twitter.com/bt
www.soundcloud.com/bt
www.blackholerecordings.com
www.soundcloud.com/blackholerecordings