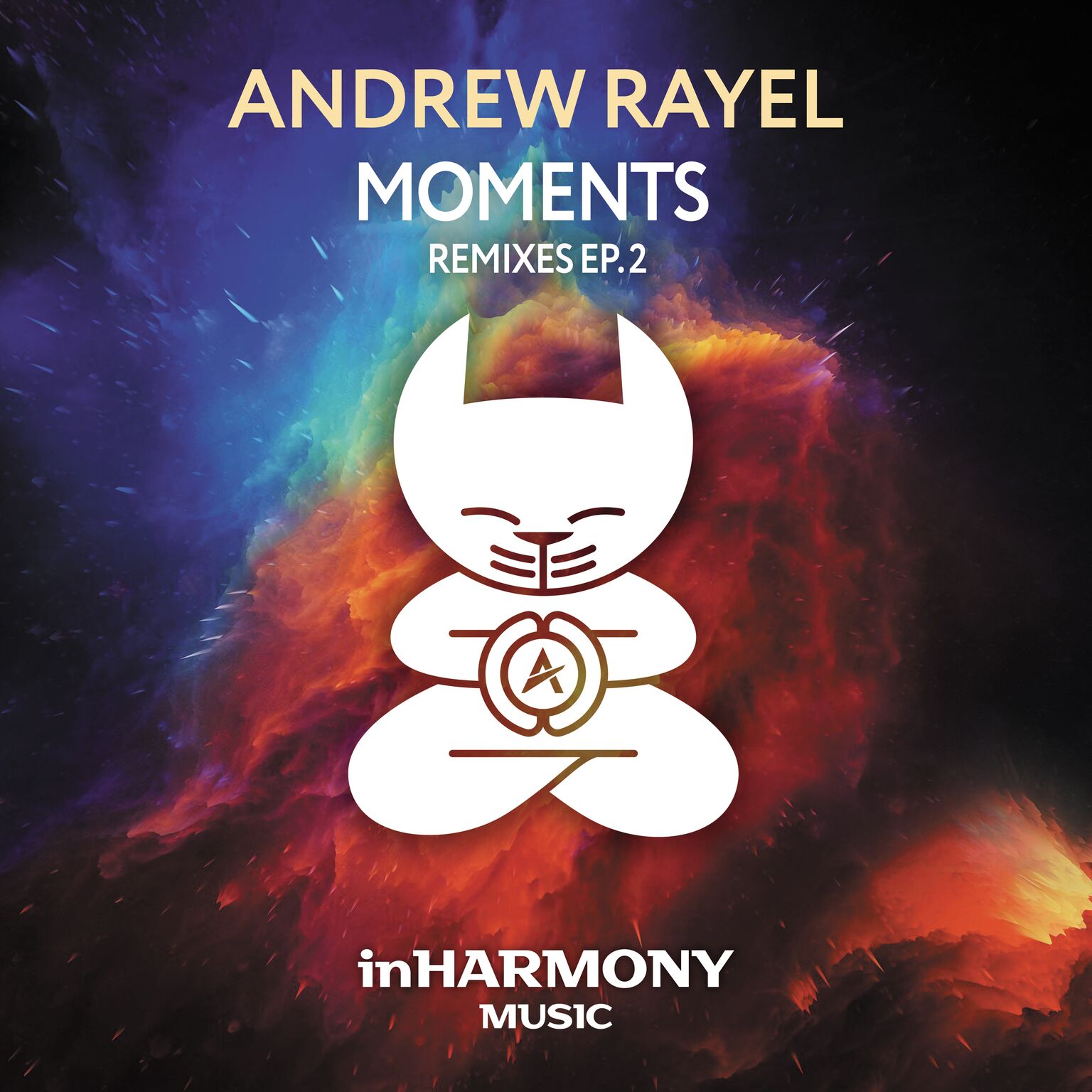 Blazing. Significant. Sweeping. The music of Andrew Rayel is undoubtedly powerful. As an increasingly seasoned electronic dance music producer and DJ – and now, label chief – Andrew Rayel has the field-tested ability to craft exciting music. The second installment of Rayel's MOMENTS REMIXES E.P. (inHarmony Music) is out now.
Squeezing with urgency past a phalanx of security guards for a chance to touch their trance music messiah, Andrew Rayel's fans press forward in a tsunami of bodies. Wearing his inHarmony Music T-shirt, now freshly drenched in sweat after another monstrous DJ set, Rayel pauses to take selfies with each adoring fan. Such is the intensity each time Rayel performs. It's no wonder. Andrew Rayel's music conjures feelings that are often very personal. In an ode to his Moments studio album, the second installment of remixes from Moments is now available.
The Radion6 Remix of "Let It Be Forever" is a mesmerizing rendition of the original, one that's haunted by Rayel's heart-wrenching melodies.The lusty production and progressive slant of the remix as the track kicks into high gear is seductive. The Radion6 Extended Remix is at once playful and mischievous. The Whiteout Remix of "Moments" is a whirlwind of aural delight driven by horns and gracious swells. The Whiteout Extended Remix takes those devilish horns and sculpts them into a thrilling trance music ride. The Chukiess & Whackboi Remix of "Tacadum" is psy-trance at its best with a buzzing-bee pace and laden vibe that causes listeners to levitate straight out of their shoes. The heavily syncopated breakdown is tweaked for maximum effect into a molten, electrifying blizzard of sound. The Chukiess & Whackboi Extended Remix augments the track with sitar strings for even more deliciously menacing drama. The De Hofnar Remix of "Once In A Lifetime Love" casts the original in a tropical, laid-back atmosphere, giving the song a freshly romantic, sunny twist. The De Hofnar Extended Remix feels clubbier and is more suited for darkened dancefloors, though not an ounce of warmth is lost.
[title]Tracklist[/title]
01 Andrew Rayel – Let It Be Forever (Radion6 Extended Remix)
02 Andrew Rayel – Let It Be Forever (Radion6 Remix)
03 Andrew Rayel – Moments (Whiteout Extended Remix)
04 Andrew Rayel – Moments (Whiteout Remix)
05 Andrew Rayel – Tacadum (Chukiess & Whackboi Extended Remix)
06 Andrew Rayel – Tacadum (Chukiess & Whackboi Remix)
07 Andrew Rayel feat Kristina Antuna – Once In A Lifetime Love (De Hofnar Extended Remix)
08 Andrew Rayel feat Kristina Antuna – Once In A Lifetime Love (De Hofnar Remix)
Get your copy here: ihm008.lnk.to/MREP2

andrewrayel.net
facebook.com/Andrew.Rayel
armadamusic.com
facebook.com/armadamusic