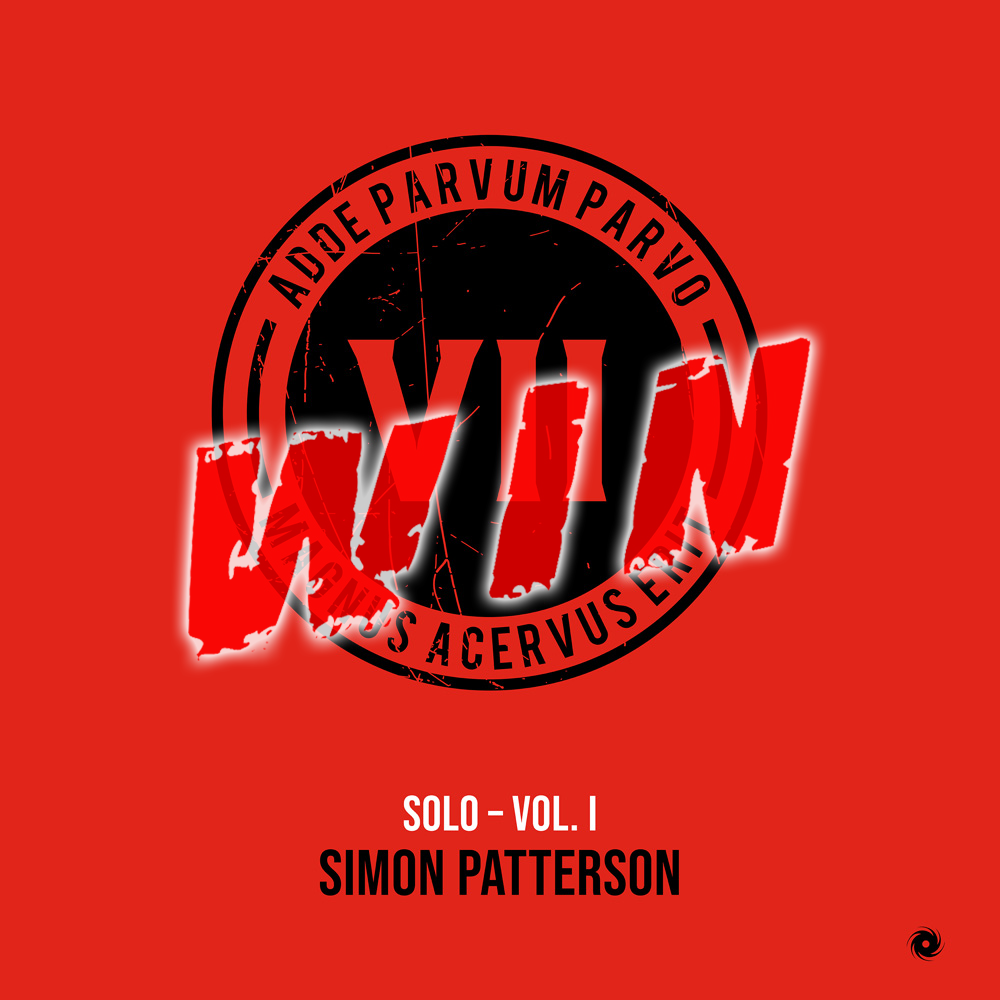 VII's power lies in precisely that: absolute concentration on the music of just seven artists. Coming up over the last few years, its mandate has swiftly resulted in an open-tap stream of club-empowering audio from some of trance's cooler and more underground-respected names. With spring 2019 comes the launch of the inaugural album in what – going forward – will become VII's annual mixcomp series. It's one that tightens the label's focus further still, with 'Solo Vol.1' telescoping up closer-than-close on one of the cadre's number.
At the top of his game for a decade +, Simon Patterson inimitable sonic ethic needs little by way of introduction. A powder keg composite of psy, tech & acid, astutely synthesized with elements of the uplifting & the vocal, its formulation has been crafted over time. It's one that since has made him as audibly identifiable as any DJ currently spinning within the genre.
To 'Solo Vol.1's twin discs, Patterson brings that identity with renewed vengeance. Showcasing forty tracks (eighteen of which will only ever be available through this collection), it's as defining as mixcomps come. Featuring masses of soundware from VII's seven (Avalon, John Askew, Will Atkinson, Sean Tyas and Alex Di Stefano among them), there's naturally also a wealth from Patterson, himself. Around the side you'll find club ordinance from Astrix, Greg Downey, Sam Jones, Activa, Vertical Mode, UDM, Amir Hussain, David Forbes and others, uniting music on an album that doesn't so much open the door to the clubbing spring, as boot it wide.


Musically, Patterson will always take you up the mountain. This trip though was never going to start in the foothills. When a music comp calibrates with Astrix & Freedom Fighters' neo-classic psy-fry 'Burning Stones', notice has been fully served. At head-spinning speed you'll be staring down the barrel of Greg Downey take on Sunscreem's 'Perfect Motion', Amir Hussain's really very naughty 'Nefarious' and Beatman/Ludmilla's reckoning of Dogzilla classic, 'Your Eyes'. Crossing the midpoint, Simon ups the charge again withEverLight's electrifying 'Slippery Business', some 'Found My Silence'-type elevation from Activa and Sean Tyas' Beatport assaulting 'Chrome'. With 'Shining Through', Magnus beats the final path to disc one's summit, before Simon plants the flag square with his and John Askew's 'Iridescent'.
Between 'Solo Vol.1's two mixes there's no 'big bomb/not quite so big bomb'. That's put into the clearest of perspectives as Simon goes headlong into its second disc with his spin on Astrix's 'Take A Shot'. UCast's floor-shifting 'Motive' and 'Blink' – Patterson's fifth outing with semi-muse Lucy Pullin are hot on its heels. Not dropping but a bar of pressure, Simon uses the mix's median to infuse it with a judicious measure of vocal elements. Richard Durand's forceful revision of Greg Downey & Bo Bruce's 'These Hands I Hold' gets an airing, as does Will Atkinson's chart-topping rework of JES's 'Imagination'. Bringing mix matters to the near vertiginous apexes are Activa & Simon Bostock's 'Contour', 'Rocket Punch' from Jordan Suckley (rewhipped by Alex Di Stefano) and Simon's own purpose-built & album eponymous, 'Solo'.



TRACKLIST
01 Astrix & Freedom Fighters – Burning Stones
02 Greg Downey & Sunscreem – Perfect Motion (Short Mix)
03 Denis Sender & DJ T.H. with Cari – I Found You (Maywave Dub Mix)
04 Peter Steele & Simon Bostock featuring Kate Miles – My Place
05 Neptune Project – Temple of Artemis (Rated R Remix)
06 Amir Hussain – Nefarious
07 Omega Drive – Crunch Driver
08 Zach Zlov – Dimensions
09 Project 8 – Inception
10 Dogzilla – Your Eyes (Beatman & Ludmilla Remix)
11 Omega Drive – Crazy Lazers
12 UDM – Majeifa
13 Adam Lindburg – Odyssey
14 Aldous – Summer's Gone (Stoneface & Terminal Remix)
15 EverLight – Slippery Business
16 Activa – Found My Silence
17 Sean Tyas – Chrome
18 Magnus – Shining Through
19 Felsmann + Tiley – February
20 Simon Patterson & John Askew – Iridescent
21 AudioStorm – Titanium (Outro)
01 Vertical Mode & Javier Bussola – Galaxy Riders
02 Astrix – Take A Shot (Simon Patterson Remix)
03 UCast – Motive
04 Will Rees – Weapon (EverLight Blackout Remix – John Askew Rework)
05 Simon Patterson featuring Lucy Pullin – Blink
06 David Forbes – Violent Skies
07 Simon Patterson & Sam Jones – Rotavator (Sam Jones Remix)
08 Avalon & Azax – Universal
09 Liam Wilson – Textures
10 Altered State – The Arena
11 A & Z – Vulcan
12 Amir Hussain & Alan Wyse – Knockout
13 Greg Downey & Bo Bruce – These Hands I Hold (Richard Durand Remix)
14 Prototype – Soundpiercing (Omni Remix – John Askew Rework)
15 JES – Imagination (Will Atkinson Remix)
16 Greg Downey & Alex Di Stefano – Among Us
17 Simon Patterson – Solo
18 Jordan Suckley – Rocket Punch (Alex Di Stefano Remix)
19 Simon Patterson featuring Dave Wright – Northern Lights (UDM Remix)
20 Activa & Simon Bostock – Contour
21 Mikas – Luna
A dazzling compilation that showcases Simon Patterson's exceptional ethics to the nth degree, 'Solo Vol.1' mainlines April 5. Pre-order it here: vii.choons.at/solovol1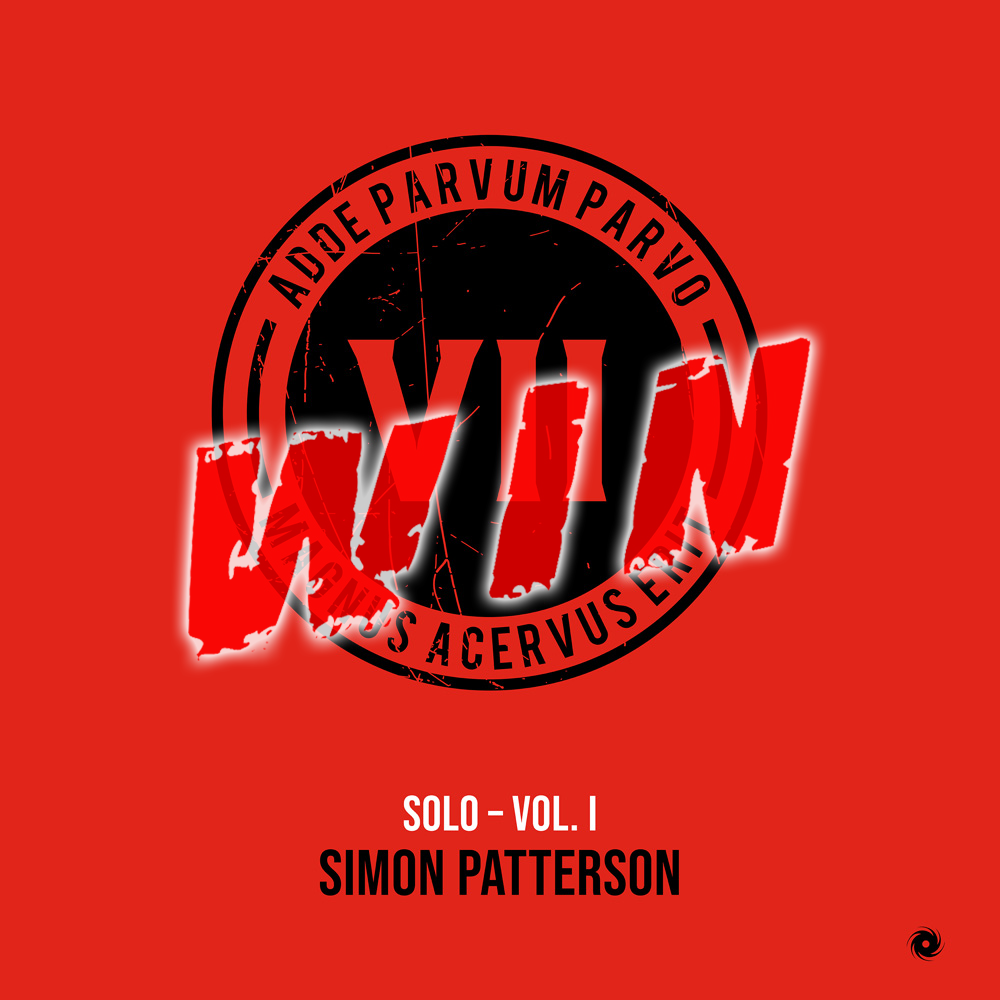 theviicrew.com
facebook.com/djsimonpatterson
blackholerecordings.com
facebook.com/blackholerecordings
Competition
Share this article on Facebook (share this post in public mode), fill out the form and enter to win 1 of 2 copies!
*ends on 28.04.2019