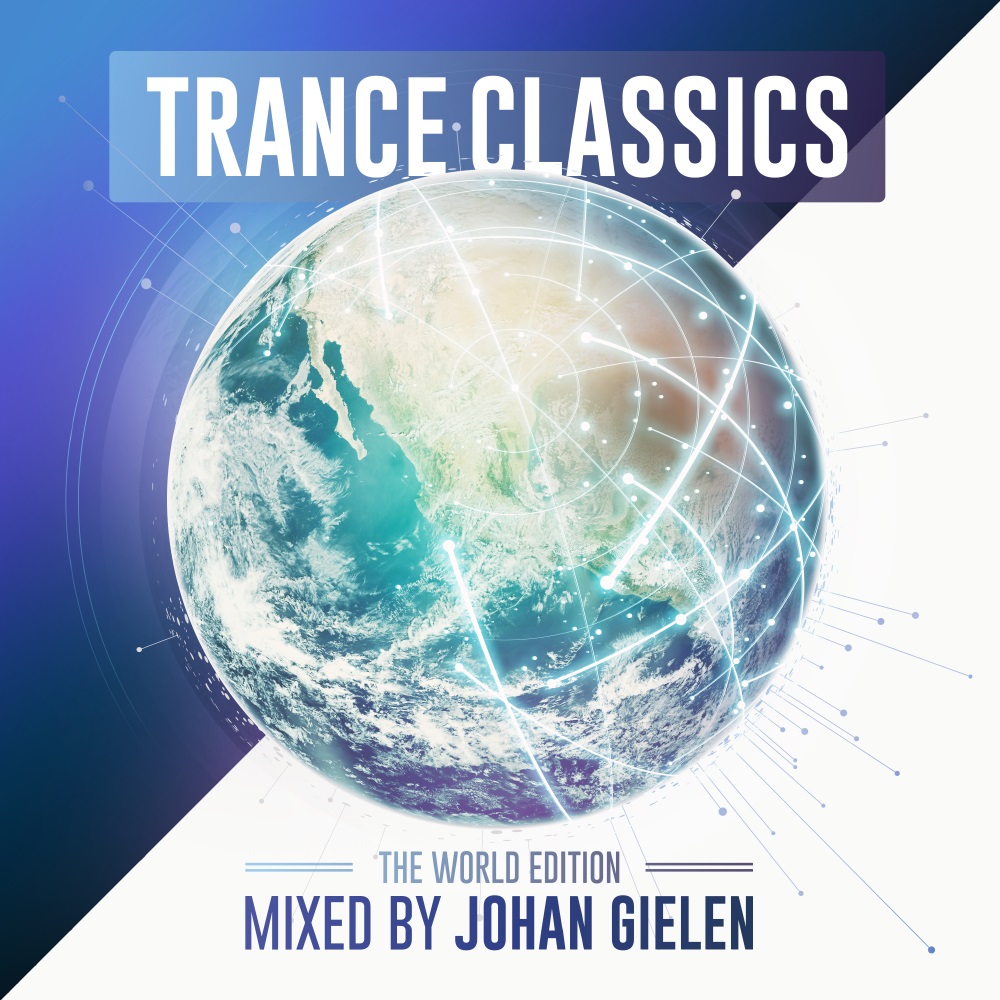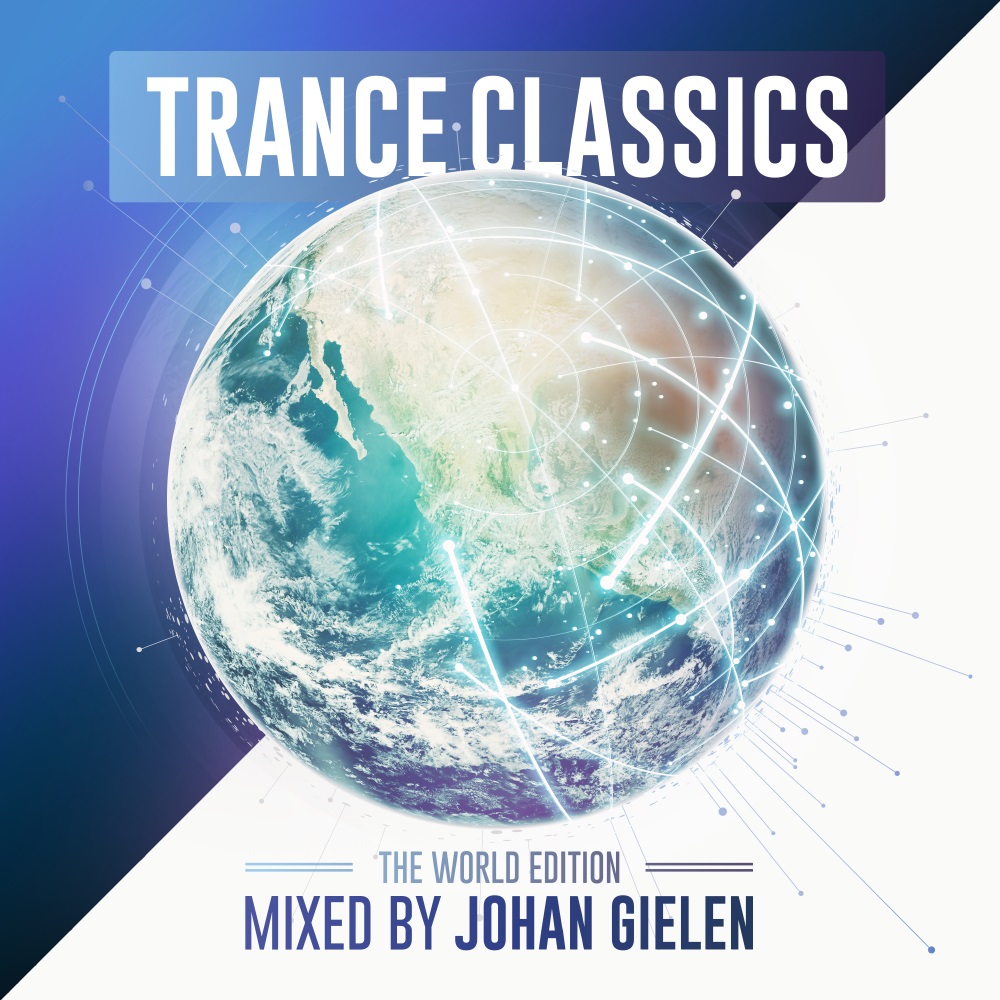 After 3 successful digital compilations it is time to take the "Trance Classics"' concept to another level. Once more High Contrast Recordings asked trance legend Johan Gielen to mix the new "Trance Classics – World Edition", which is a physical & digital double CD with world's biggest & forgotten trance classics.
A mind-blowing musical journey which takes you back to the early 90's and accompanies you on a time travel all the way up to the late 00's.
Representing last decade new heroes Ferry Corsten/Gouryella, Marco V and Tiësto, the cd includes some serious '90 gems. Including tracks from Tiesto& Armin van Buuren, Ferry Corsten, M.I.K.E., Rank 1, Cosmic Gate, Marco V, Svenson& Gielen, Paul van Dyk and many more.
Johan Gielen about Trance Classics – The World Edition:
"I fell in love with music the day I was born. A genuine, uncompromising love for every melodious and rhythmic sound. Some years later, Trance caught my eye and I was instantly fascinated. It turned out I had arrived early: I was there from the beginning.
Trance took the world by storm and I had the privilege to travel the world, meet fans from every continent and most importantly: I got to take you on a journey through Trance.
The music has become a driving force in my life and I am grateful to, once again, accompany you on another Trance Classics: The World Edition. We will take a trip down memory lane and recall collected memories, as we have gathered so much of them. Straight from the heart, cross bordering and universal, that is what Trance is all about and that is the sound of The World Edition.
I want to thank you all from the bottom of my heart for your ongoing dedication, your enthusiasm and above all your devoted support over the past years (and the ones to come). Trance is here to stay.
Enjoy Trance Classics – The World Edition. See ya!"
[title]Tracklist[/title]
CD1
01 Tiësto and Armin van Buuren – Wonder
02 M.I.K.E. – Sunrise At Palamos
02 Three Drives – Sunset on Ibiza
03 P.O.S. – Gravity
04 Lost Witness – Happiness Happening (Lange Remix)
05 Goldenscan – Halcyon
06 Solarstone – Seven Cities (Solarstone's Atlantis Radio Edit)
07 Dennis Sheperd& Cold Blue feat. Ana Criado – Fallen Angel
08 Koris vs Jule – Sense of time (M.O.R.P.H. vs Scirocco Remix)
09 Moonrush – Risky Business (Arc In The Sky Remix )
10 Vincent De Moor – Darwin's Voyage
11 Robert Gitelman – Things 2 Say
12 Cygnus X – The Orange Theme (Ferry CorstenMoonman Remix)
13 Airscape – Sosei (F&W Remix)
14 Matt Dareyft Marcella Woods – Liberation (Ferry Corsten Remix)
15 Rank 1 – Awakening
16 G&M Project – Control Of Your Mind (Flutlicht Remix)
17 First & Andre – Widescreen
18 Cosmic Gate – Back To Earth
19 Kai Tracid – Trance & Acid (Original Mix)
CD2
01 Yahel&EyalBarkan – Voyage
02 System F featuring Armin Van Buuren – Exhale
03 Paul van Dyk – For An Angel (PVD Remix `09)
04 Svenson& Gielen – We Know What You Did (Original)
05 Plastic Boy – Can You Feel It
06 Yves Deruyter – Feel Free
07 Alibi – Eternity
08 Rank 1 – Airwave (Johan Gielen Rework)
09 Insigma – Open Our Eyes
10 Gouryella – Ligaya
11 Tiësto – Just Be (Antillas Club Mix)
12 Woody van Eyden – Unfinished Symphony (Funaki Remix)
13 Three Drives – Greece 2000 (G&M Project Remix)
14 Marco V vs Jens – Loops & Tings Relooped (Marco V Remix)
15 Ali Wilson – Shakedown (Marco V Remix)
16 Joop – The Future
17 Push – The Legacy (Svenson& Gielen Remix)
18 M.O.R.P.H. & van Eyden pres. Lexwood – I Love Trance
19 Marcel Woods – Cherry Blossom
20 Kay D Smith & Marc Tall – Hoipolloi
Get your copy here: https://HighContrastrecords.lnk.to/TCWorldPr

www.johangielen.com
www.facebook.com/johangielenofficialfanpage
www.soundcloud.com/johan-gielen-offical
www.youtube.com/user/johangielenoffical
[title]WIN[/title]
15.04.2017 Johan Gielen Trance Classics World Tour, Beachclub Vroeger (NL) Win tickets + meet & greet here!