In a touch under two years, Outburst has forged its way to the centre of trance's agenda. Through sheer force of will, unrelenting quality & quantity of releases and pure dynamism of sound, it's done what other label start-ups only dream of. It's signed breakout singles, established new artists, defined its own sound and – in the process -cornered its own market. It's also proved to be catalytic in the resurgence of its initiator, Mark Sherry.
Independent in approach and uncompromising in sound, in equal measure the label's attracted underground hotshots, established names and bona fide legends. Among them have been the likes of Adam Ellis, David Forbes, Tempo Giusto, 2nd Phase and Aimoon, as well as trance establishment like The Space Brothers, Scot Project and Johan Gielen.
This month, with the release of its debut two-disc music compilation, Mark opens up a new front for Outburst. In keeping with his toughened sonic composite, Mark's 'Prism Vol. 1' disc provides a highly galvanized, breakneck-paced showcase of his label's tech effect. For the release, he's also brought Alex di Stefano on-board. The man behind 'Escape From the Past' and 'I've Got The Power' – two of Outburst's most celebrated releases to date, the Italian has all but sprinted into the trance consciousness and now steps up to mix his first compilation disc.
So buckle-up tight folks! With music & mixes from leading lights including Ferry Corsten, Cosmic Gate, Aly & Fila, Mauro Picotto, Solarstone, Sunscreem, Heatbeat, Bryan Kearney & Will Atkinson, Joint Operations Centre, Max Graham, Sean Tyasand masses more besides, the first volume of 'Prism's been well and truly primed!
Grab your copy of Outburst Records Presents 'Prism Vol. 1 Mixed By Mark Sherry & Alex Di Stefano here
Mark leads the compilation out, and track-wise it comes loaded for bear! Heavy calibre floor ammo including 'Eterea' from Mauro Picotto, Solarstone's 'Lost Hearts' (both in their Sherry remix versions) and Mark's own 'Gravitational Waves' & 'Déjà vu' lock in its tone. Midsection, Adam Ellis, ReOrder and Ikorus supply a big one-two-three with 'Mr. Mayhem', 'Singularity' and 'Twitch' respectively. 'The Game Changer' from Bryan Kearney & Will Atkinson signals another power uptick, before Mark delivers his final salvo through David Forbes' 'Chaos Bowl' 'Agenda 21' from 2nd Phase and Joint Operations Centre's lethal 'Dexathol'.
On the release of the album, Mark says: "'Outburst pres. Prism' is the first in a series of releases that aims to encapsulate the most literal meaning of tech-trance: techno meets trance. My guest mixer for this debut edition is Alex Di Stefano – a name that has literally exploded onto the trance scene in recent times. It is a real pleasure for me to have him on this album. I think he is one of the most talented forward-thinking producers out there at the moment."
Since making his Outburst debut in 2014, Alex's studio-stock has done nothing but rise. His 'Escape From The Dark' opener and breakout smash 'I've Got The Power' both feature early in his mix, as do 'No Pain, No Gain' and the just-released 'From Heaven To Inferno'. Hot on their heels are the Italian's every-bit-as floor-minded reworks of Cosmic Gate's 'So Get Up, 'Amnesia' from Canada's Max Graham and 'Unleash' from Sean Tyas. Intercut between are Beatport chart dominators like Will Atkinson's 'Subconscious' and Aly & Fila rework of Ferry Corsten's 'Beautiful', as well as a dozen + other floor-flamers besides!
Turning the spotlight on possibly the most exciting trance label to arrive within the last 5 years, 'Outburst Pres. Prism Vol.1' mainlines June 24th.
[title]Tracklist[/title]
Disc 1 – Mixed by Mark Sherry
01. Mauro Picotto – Eterea (Mark Sherry Remix)
02. Mark Sherry & Dark Fusion featuring Jan Johnston – Déjà vu (Outburst Vocal Mix)
03. Solarstone – Lost Hearts (Mark Sherry Remix)
04. Mallorca Lee & Stephen Kirkwood – 2029
05. Joseph Mara – Shock
06. Tempo Giusto & Ima'gin – Pachinko
07. Mark Sherry – Gravitational Waves
08. Adam Ellis – Mr. Mayhem
09. Mark Sherry meets Space Frog & Derb – Follow Me (Psyburst Mix)
10. ReOrder – Singularity
11. Ikorus – Twitch
12. Sunscreem – Please Save Me (James Dymond Remix)
13. Nick Grater – My Rendition (Sean Tyas Dework)
14. Heatbeat – Aerys (Mark Sherry Remix)
15. Project 8 – Injector
16. Bryan Kearney & Will Atkinson – The Game Changer
17. Mark Sherry & Gene Karz – Spacewarp (Dave The Drummer Remix)
18. 2nd Phase – Agenda 21
19. Mark Sherry & Paul Denton – Hostel (2nd Phase Remix)
20. David Forbes – Chaos Bowl
21. Joint Operations Centre – Dexathol
Disc 2 – Mixed by Alex Di Stefano
01. Alex Di Stefano – No Pain, No Gain (Axel Karakasis Remix)
02. Chicago Loop – Use Me
03. David Forbes – Lap Of The Gods
04. Hell Driver – Jotunheïm
05. Angry Man – The Last Of Us (Denzo Remix)
06. David Forbes – Jetpack
07. Alex Di Stefano – I've Got the Power
08. Max Graham – Amnesia (Alex Di Stefano Remix)
09. Alex Di Stefano – Escape From the Past
10. Alex Di Stefano – From Heaven To Inferno
11. Cosmic Gate – So Get Up (Alex Di Stefano Extended Remix)
12. Joint Operations Centre – Plexatron
13. Lostly – Coffin Corner
14. Sean Tyas – Unleash (Alex Di Stefano Remix)
15. Jamie Walker – Riot
16. Paul Thomas & Shadow Of Two – Dynamo (Maarten de Jong Remix)
17. Will Atkinson – Subconscious
18. Project 8 – Audiological Warfare
19. Photographer – Atlas
20. Ferry Corsten – Beautiful (Aly & Fila Remix)
21. Sean Mathews – Our Empire
marksherry.net
facebook.com/marksherry
twitter.com/marksherry
soundcloud.com/marksherry
[title]WIN[/title]
Share this article on Facebook (share this post in public mode), fill out the form and enter to win 1 of 2 copies!
*ends on sunday 10.07.2016
---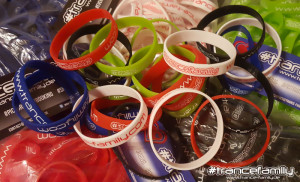 Original #TranceFamily Wristbands
blue – red – white – green – black
2,50 € each or complete set 10,00 €*
Debossed Color Filled 1/2 Inch 202mm
For more informations send an email to wristbands@trance-family.com.
*plus postage and shipping worldwide 2,00 €