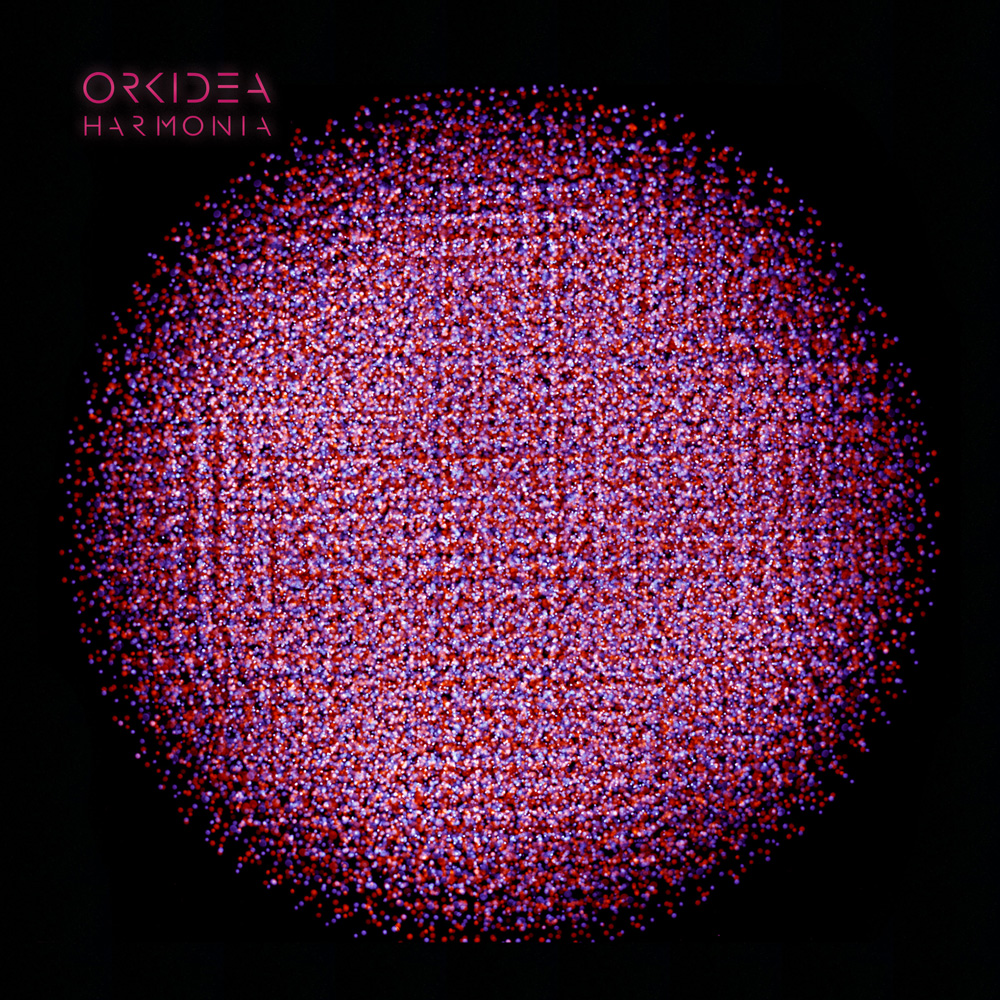 If there's a term that capturesto the nth degree the music of DJ, composer and master-producer Tapio 'Orkidea' Hakanen, it's "retrofuturism". Passing from simple terminology to his ownpersonalgenre playground, its past-meets-the-future melange is the driving ethic behind every piece of music he sets his mind to.
It sees him inhabit a remarkable and singular position in electronic music. Remaining anchored to its underground, he nonetheless enjoys the type of reverence typically reserved for the biggest trance stars of stage & studio.Notable by their cache of rarity, "Harmonia" was only the fourth in Orkidea's album line,throughout his near-¼ century of electronic music creation.
Following previous long-players ("Taika" – 2003, "Metaverse" – 2008 and "20" in 2011),the album tracked the inspirations of a man who has himself gone on to influence numerous subsequentproductiongenerations.
Throughcollaboration, sonic reference, cover version and smartly subtlenuance, he intensely channelled it all into "Harmonia". Included on it were theBeatport #1 charting 'Purity', (per DJMag) the "trance-progressively pumping" 'Revolution Industrielle' and the "coolly modulating analogue synths" (MIXMAG) of 'Slowmotion III'. It featured collaborative works with Solarstone, Giuseppe Ottaviani, Activa, Lowland & others.
Now, the Fin has assembled the album's essential criterion edition. Out today, 'Harmonia – The Deluxe Edition' features all 14 of the album's tracks Extended to club-conquering length. It also includes remix revisions from many a luminary. Among them are Solarstone, Jerome Isma Ae, Gai Barone, Sneijder, Factor B, Tom & Hills and a host of other besides. 'Harmonia – The Deluxe Edition' is the album no Orkidea fan can our should be without!
Order here: https://blackhole.choons.at/harmonia
[title]Tracklist[/title]
01 My Sunset (Extended Mix)
02 Dreamers Of Dreams (Extended Mix)
03 Neo Romance (featuring Ben Lord) (Extended Mix)
04 p:Machinery (Extended Mix)
05 Revolution Industrielle (Extended Mix)
06 Slowmotion III (with Solarstone) (Extended Mix)
07 Strange World (featuring Sami Uotila) (Extended Mix)
08 Glowing Skies (with Lowland) (Extended Mix)
09 Nana (Extended Mix)
10 Redemption (Extended Mix)
11 Purity (Extended Mix)
12 Z21 (with Activa) (Extended Mix)
13 North Star (with Giuseppe Ottaviani) (Extended Mix)
14 Harmonia (Extended Mix)
15 Slowmotion III (with Solarstone) (Solarstone Remix)
16 Slowmotion III (with Solarstone) (Orkidea Remix)
17 Strange World (featuring Sami Uotila) (Tom & Hills Remix)
18 Glowing Skies (with Lowland) (Solarstone Pure Mix)
19 Nana (Jerome Isma-Ae Remix)
20 Nana (Gai Barone Remix)
21 Redemption (Tempo Giusto Remix)
22 Purity (Sneijder Remix)
23 Purity (Nicholas Bennison Remix)
24 Purity (Peetu S. Remix)
25 North Star (with Giuseppe Ottaviani) (Factor B Southern Star Remix)
www.djorkidea.com
www.facebook.com/orkideadj
www.blackholerecordings.com