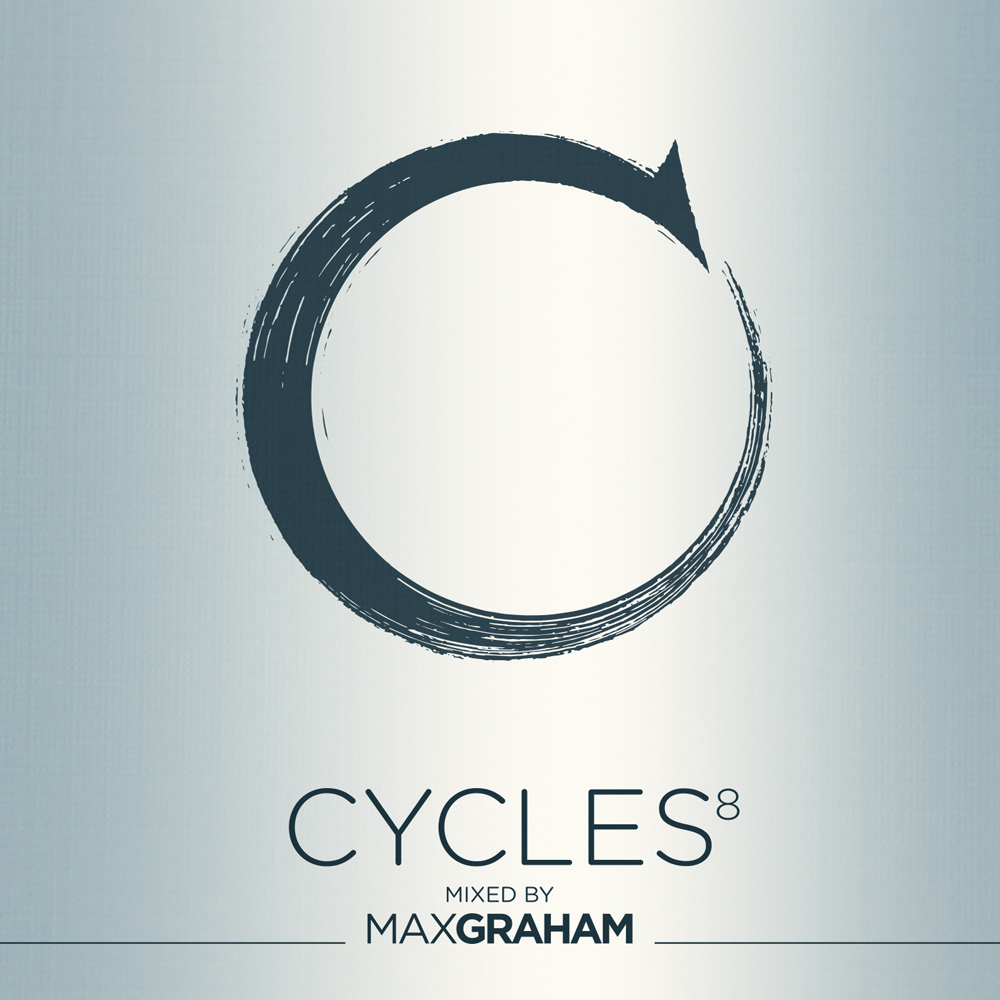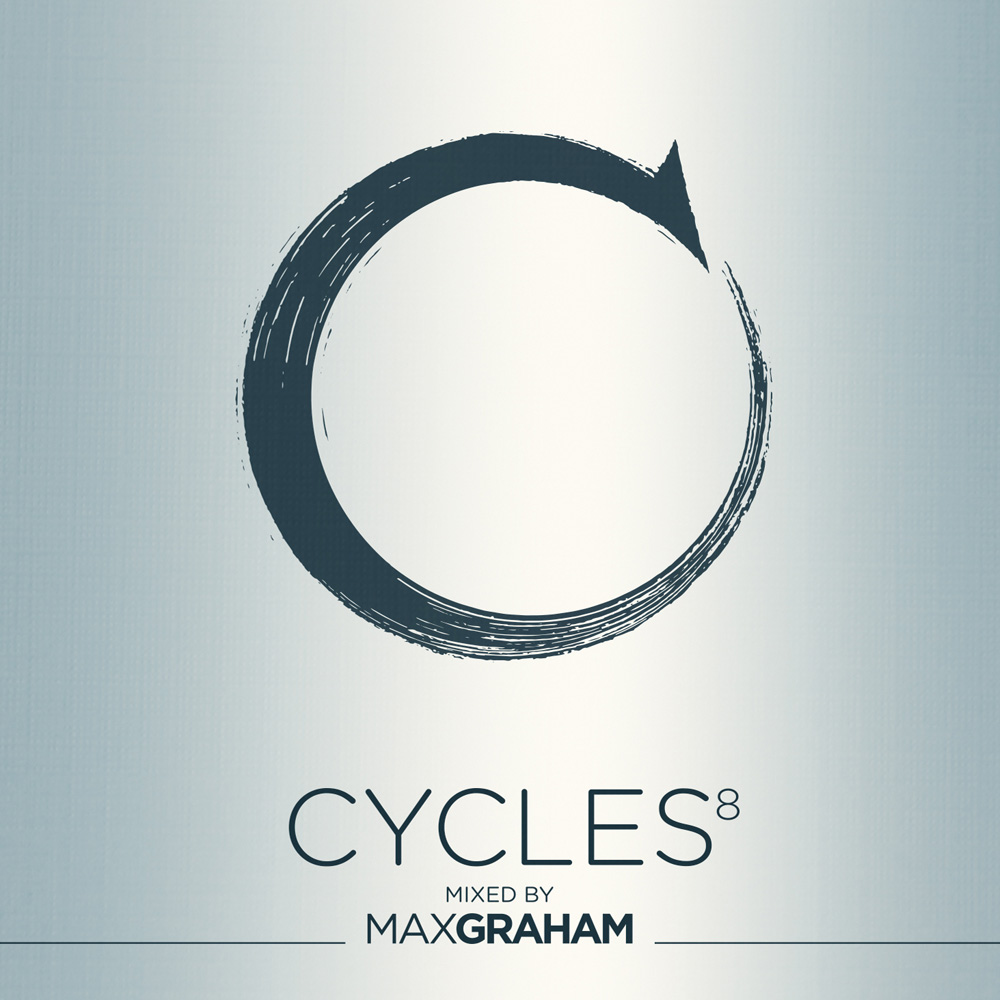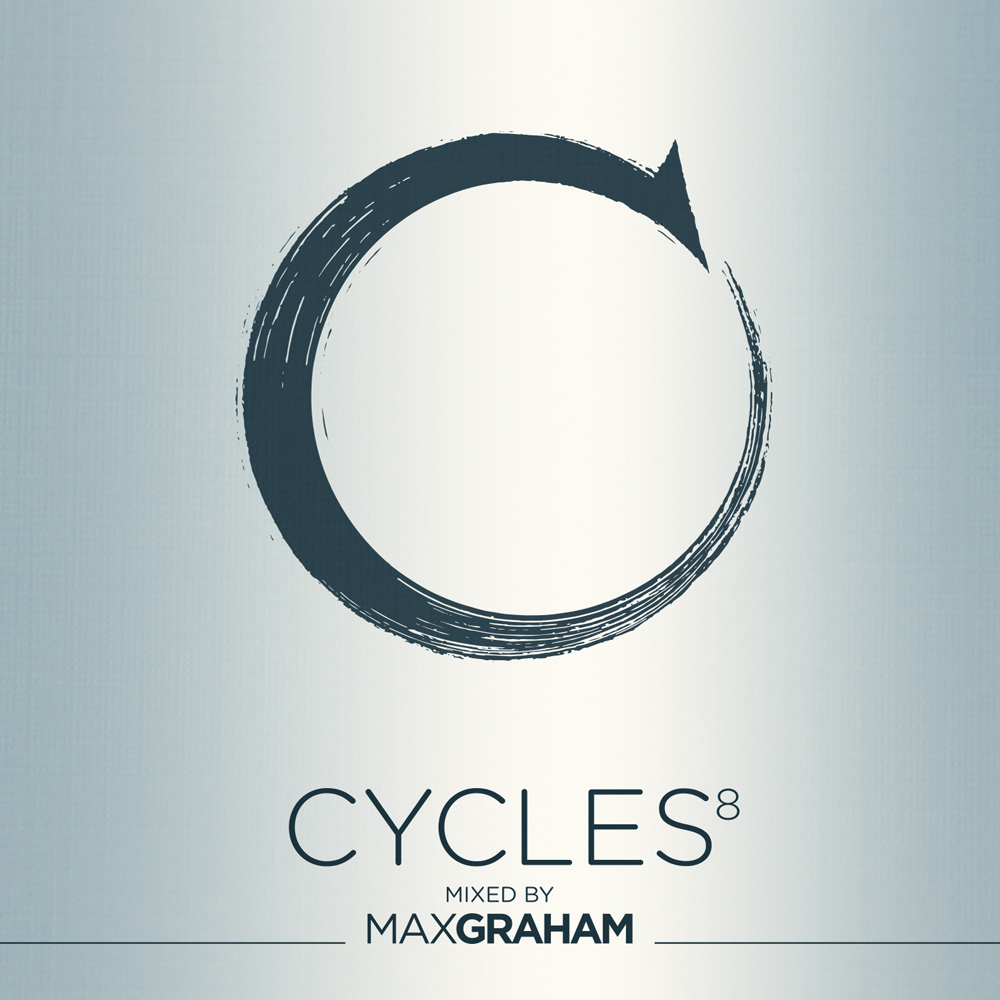 After a year of preparations, the much awaited "Cycles 8" has landed. To carry on with the tradition, Max Graham delivers another journey through darkermusical corridors and rooms, with intimate vibes and those all-important shades of trance, techno and progressive.
For it, Graham's recruited a top-notch crew for its 77-minute journey. From artists already a-party to previous episodes, to series neophytes and cool collabs, they're all there for you, the listener on "Cycles 8".
Over Diversion (aka Solid Stone)'s divine bassline, Tania Zygar's hypnotic vocals entrance the opening minutes of the mix. "On Your Mind"s Intro version cedes to thethermal,progressive notes of "BCN" – a sultry original production from Graham himself. In between piano melodies and vocal chops, Eddie Murray tugs at the heartstrings with his stunning take on "Serac", which further formulates No.8's trip. Rick Pier O'Neil locks the groove in with "Silver Line", and from here on inthe tension builds as things get grittier.
The combined forces of Max Graham and Estiva make for a collab smasher entitled "Generation". Estiva remains front & centrein the mix with newie "Stiekem" and a delicious tech-trance revision of Graham's 2016 release, "One Hundred". Just in time for the cool-down, regular "Cycles" quartermaster Tim Penner serves a beautiful rendition of "Moonchild" – another one of Graham's 2016 oeuvre. The tranquil rhythms of "Meteorite" from promising newcomer Jay Hubbard prepare the ship for landing. In its Outro Mix form, Gai Barone's "Acida", touches it down, bringing "Cycles 8″s journey to a fitting close.
A new year, a new mix and in true Max Graham style, "Cycles" is the mix-gift that keeps on giving. 8's anything but an exception!
Listen to/purchase Max Graham's "Cycles 8" here: https://cycles.choons.at/vol8
[title]Tracklist[/title]
01. Diversion & Tania Zygar – On Your Mind (Intro Mix)
02. Christian Monique – Seven (Dimuth K Remix)
03. Max Graham – BCN
04. Conjure One – Serac (Eddie Murray Remix)
05. Phil Martyn – Come On (Quivver Remix)
06. Monojoke – Cassiopeia
07. Fluente – Mindtrip
08. Rick Pier O'Neil – Silver Line
09. Sonabit – You Have To Understand
10. Max Graham & Estiva – Generation (Club Mix)
11. Sudhaus – Initial
12. Estiva – Stiekem
13. Ben Remember – Shaker
14. Max Graham – One Hundred (Estiva Remix)
15. Max Graham – Moonchild (Tim Penner Remix)
16. Jay Hubbard – Meteorite
17. Gai Barone – Acida (Outro Mix)
Mad About Max! Canadian Max Graham has always forged a path of his own, over the course of his career he's drawn from multiple influences to create a sound that is a unique combination of Techno, Progressive and Trance. From his signature emotive releases to his famed story telling dj sets he flawlessly fuses genres everywhere from globally renowned festivals like Tomorrowland to his trademark 'Open to Close' sets in the best clubs in the world. Max's love for the art form of mixing and his obsession with finding new music can be heard in the hugely successful compilation series 'Cycles' and popular weekly radio show 'Cycles Radio' now syndicated in over 85 countries – it is this dedication that ensures the audience at his shows is always taken on an incredible journey. More info is available through the online resources below…
maxgraham.com
facebook.com/djmaxgraham
twitter.com/MaxGraham
soundcloud.com/maxgraham
blackholerecordings.com
soundcloud.com/blackholerecordings
facebook.com/blackholerecordings
twitter.com/BlackHoleRec
---
Original #TranceFamily Wristbands
blue – red – pink – black
3,00 € each or buy 4 for only 10,00 €*
Debossed Color Filled 1 Inch 202mm
For more informations send an email to wristbands@trance-family.com.
*plus postage and shipping worldwide 2,50 €
---
[fts_facebook type=page id=djmaxgraham posts=6 posts_displayed=page_only images_align=left]