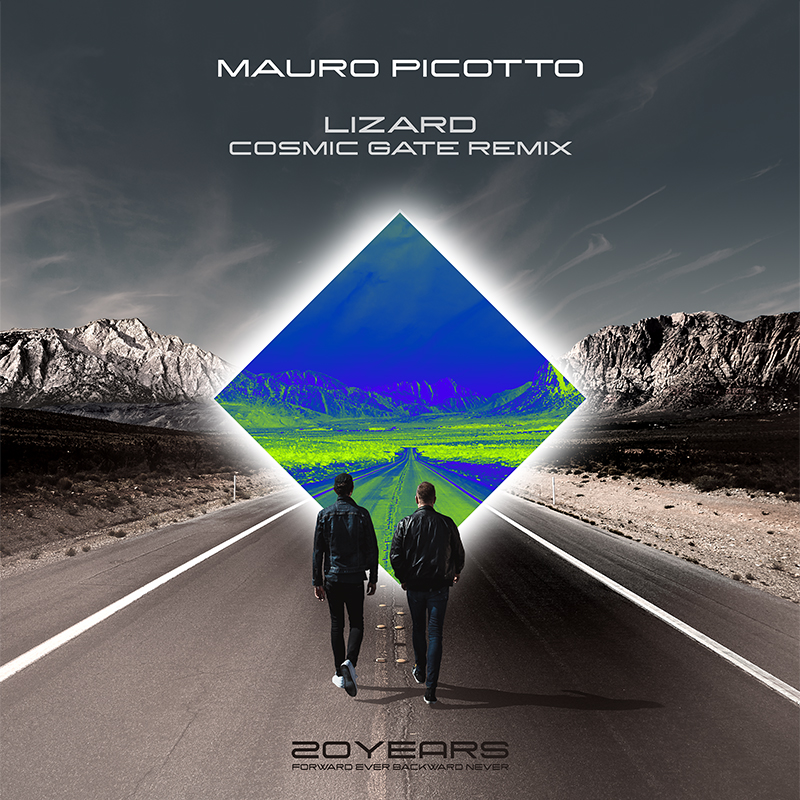 Could 'Lizard' be the most significant influence on Cosmic Gate's formative sound!?? Given where it sits in the timeline – decimating clubfloors just six months before the pair formed – has to at least put it in the running. Further, with it being just one of the two other-artist tracks CG gave remix nods to as part of their supersonic '20 Years – Forward Ever Backward' Never' album, well it's probably as close as you're gonna get!
Early in the preparatory album plans to mark their twentieth year, Nic & Bossi homed in on the idea of reworking the inspirational 'Lizard'. From Tomorrowland to Creamfields, Parookaville to ASOTs and beyond, the results swiftly became the talk of their festival sets. Fan-embraced to the fullest degree (and representing the final single action to come from the album) the Cosmic Gate remix of Mauro Picotto's 'Lizard' drops today.



Their version occupies the nexus between homage, modernisation & reimagining. Incorporated are instant 'Lizard' ID-ers like its syncopated percussion, epic strings, leadline and (naturally!) that essential club-resounding vocal chant.
Elsewhere, Nic & Bossi have played with 'Lizard' frequencies, racked up its reverb and looped its vocal to high heaven. With belches of their signature big-buzz distortion, they've also found sonic space to apply a hyper-catchy post-break sub-melody – all of which put the mix into overdrive
Get your copy here: cosmicgate.complete.me/lizard
---
cosmic-gate.de
facebook.com/cosmicgate
blackholerecordings.com
facebook.com/blackholerecordings