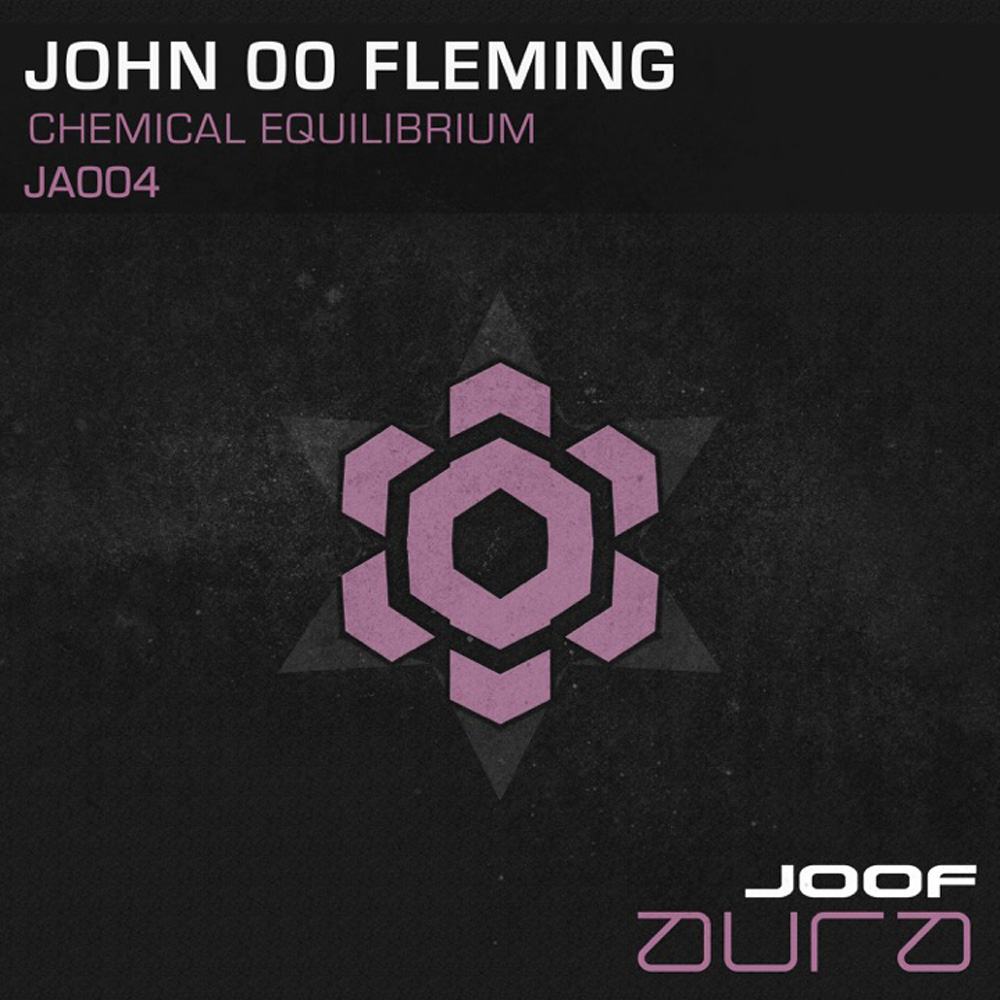 Down in the JOOF undergrowth, something big's been a-stirring of late… and that something goes by the name of AURA. John 00 Fleming's box-fresh imprint has formed a new tip to his label spear, bringing with it music of a darker, more absorbing, less ephemeral nature.
Unto cooler club floors, its opening release salvo has delivered the likes of 'Dactylion Pt. 2' from Matt Holliday, Insert Name's shadow-som 'Your World' and 'Reactor', the comeback track from NYC's Latin Intelligent. The fourth outing though emerges from deep inside the cranium of Lord J00F himself. This month, John puts his first mark on JOOF AURA's score-sheet, with 'Chemical Equilibrium'.
Becoming the new benchmark for the label, it's also an audio bellwether for all the gloriously dark sonic matter ahead!
John 00 Fleming debuts on JOOF Aura with 'Chemical Equilibrium', available through Beatport here!
Premiered on the special Deep Mix edition of his Global Trance Grooves radio show back in Jan, the track went on to pick all the right sort of reactions from Digweed, Cattaneo, Warren, Guy J and co. "Swimming in surreptitiously murmured vocals and hissing, pressure-valve hi-hats", (says DJ Mag), their March issue review concludes that the Original Mix of 'Chemical Equilibrium' "swan dives into breath-stealing bass drops".
On his version Subandrio combines a wellspring of beautifully synched production elements. With a stalking tempo that rolls up from the depths, his 'Global Mission Remix' further amps the atmosphere with metal-meets-metal percussion, chiming sub-riffs and a pervasive, floor-persuasive bass.
On his mix, Canada's Wes Straub ups 'Chemical's gothic ether even further… With heavyweight drums and deeper-yet bass, Wes draws out the drops and develops a dark mainframe that'll delight the latest of late night clubs.
Deep trance for those that like it heads-down, not hands-up, 'Chemical Equilibrium' is available from today.
john00fleming.com
facebook.com/john00fleming
twitter.com/john00fleming