When reflecting upon the early roots of trance music in the early nineties, a key pioneer of this music we love was the duo of Jam El Mar and the late Mark Spoon. In 1994, they released the single 'Find Me', but little were they to know that the record's B-Side would go on to become one of the most cherished of all time – the timeless 'Odyssey To Anyoona'.
Coldharbour Recordings is both delighted and honored to welcome the legendary figure of Jam El Mar to its family of artists. In doing so, they are also incredibly proud to introduce 'Odyssey To Anyoona' to the modern- day generation.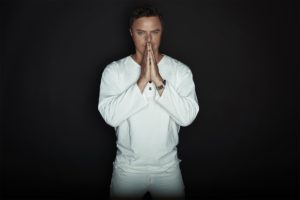 Following a summer visit to Frankfurt, Markus Schulz struck an immediate rapport and chemistry with Jam in his home city. There they embarked on rekindling the magic of the original, which is beloved by so many. Surrounded by an energetically hypnotic 140bpm outer layer, the core remains intact, harnessing the beautiful soul of angelic and emotionally driven tones. Debuted to rapturous appraisal at Nature One, Germany's leading dance music festival, it created a moment for both Jam and Markus to share for a lifetime.
And to compliment the energy of the Markus Schulz vs. Jam El Mar outlay, maestro Jamie Stevens teams up with Uone for a tantalizingly, laid-back, deep house affair; oozing class whether played early in the morning or the evening.
For the veterans out there, the revival of 'Odyssey To Anyoona' will be a fond trip down memory lane to reminisce. And for the new generation, embrace it and fall in love with its beauty.
[title]Tracklist[/title]
01 Jam & Spoon – Odyssey To Anyoona (Markus Schulz vs. Jam El Mar Remix)
02 Jam & Spoon – Odyssey To Anyoona (Jamie Stevens & Uone Remix)
Get your copy here: www.beatport.com/release/odyssey-to-anyoona/2166518

coldharbourrecordings.com
markusschulz.com
facebook.com/markusschulz
twitter.com/markusschulz
instagram.com/markusschulz