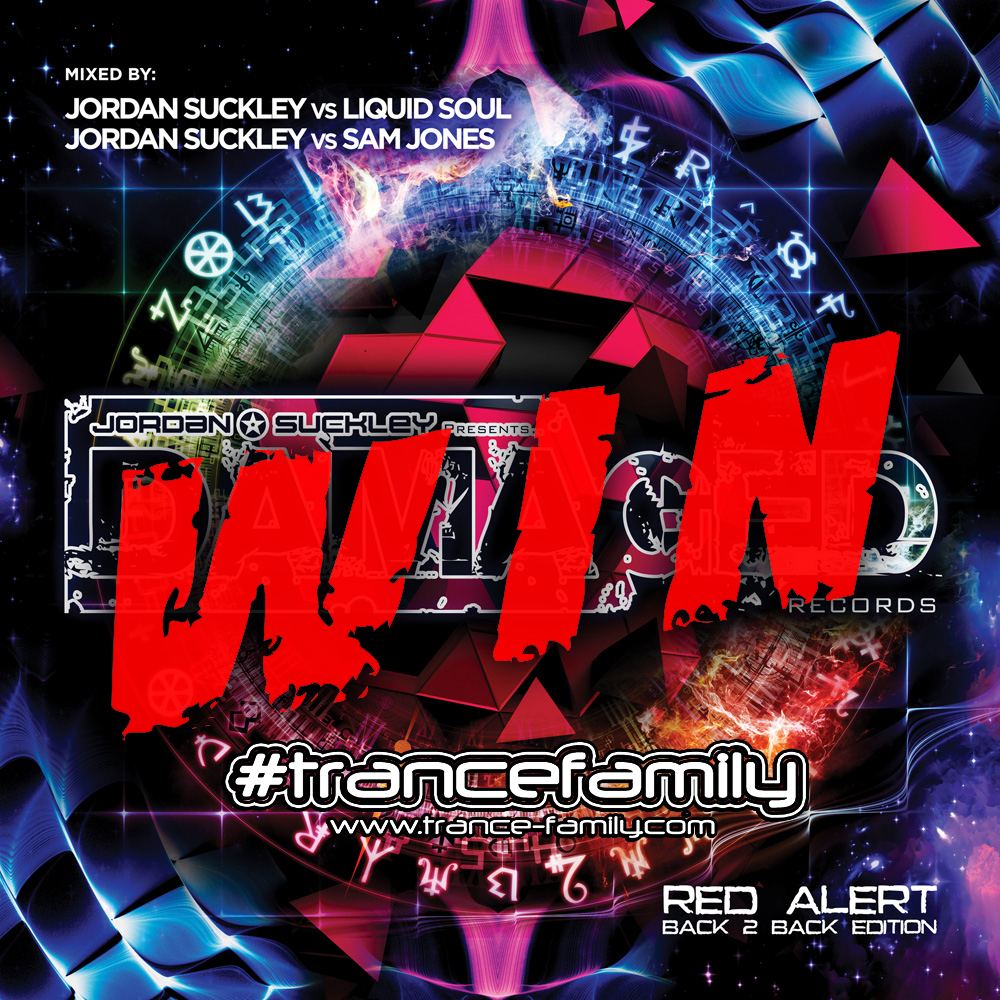 Sam Jones is already one of the most in-demand new talents in Trance, with releases on Kearnage Recordings, Damaged Records, Mental Asylum, Black Hole, Armada & More, Sam's studio output is very high.
Having many plays on Armin van Buuren's 'A State Of Trance' radio show, and also received support from many other big names on his productions such as Ferry Corsten, Aly & Fila, John O'Callaghan, Simon Patterson, Eddie Halliwell, Jordan Suckley, Bryan Kearney, Sneijder & many more.
2014 saw an impressive roll of releases from this Welsh Wizard, many of which had brilliant support from major DJ's, but the one track that turned heads last year for Sam was 'Buckle Up', released on Kearnage in June 2014. It reached #6 in the Beatport Trance top 10 and was hammered throughout the rest of the year.
In 2015 Sam has already had five productions released, 3 of which have broken into the Beatport Trance top 10. 'Let Loose' which was Sam's follow up to Buckle Up reached the #3 spot, 'Oversight' a collaboration with good friend Will Rees hit #5, and 'No Angel' was in at #10.
But if you thought that Sam was only good for production then you would be mistaken. He got into the technical side of DJing before producing tracks. Always very much enjoyed 3 deck mixing, cutting, live editing, scratching and quick mixing. Mr Jones was picked up by none other than the legendary Inside Out at The Arches when he was only 17 years old by the Scottish hero that is Simon Foy. This gave Sam a big head start on learning how to work a crowd in one of the best clubs in the U.K.
[title]Interview[/title]
First off, tell us a little about yourself… Where do you come from?
I am from the land of Swansea in South Wales.
When did your interest in trance first start?
My interest in Trance first started when I was around 10 years old. My parents were very into dance music like trance & techno etc so naturally I grew to love it.
Do you remember the first trance event you went to and which track – if there was one in particular – stuck a big chord with you?
To be honest it's hard to remember what the first track I would have heard at an event was but one of the best early memories I have is Eddie Halliwell playing at Escape in Swansea and was scratching over Praiseworthy Tunes – Passive Resistance and it blew my mind!
Where was your first professional gig?
My first professional gig was at Inside Out @ The Arches in Glasgow about 7 years ago.
How long after you started producing did you have a track you felt confident in?
I think it took me about 3-4 years to learn the ropes. I then spent over the space of a year working on 'Buckle Up' as well as other projects. Buckle Up was my first single that I felt confident in so I then sent it on to Bryan for Kearnage.
Do you have a new track on the way and if so how would you describe its style, and your style in general?
I have a few new tracks on the way. One of them is a brand new Psy Trance one which is rammed full of all kinds of weird and trippy things, and I have also been working on some other tracks. I don't know what the best way to explain my sound is because especially these days I am always wanting to try new things but if I had to say I would say that I am always trying to make tracks that are very detailed and unexpected. I try to anyways haha.
How long does it typically take you to make a new track or remix?
It depends to be honest. Remixes are quicker to get done and get out there I would say as they normally take me about a month max, but originals I feel it differs every time. Some originals can take a long time to get nailed, like for example my track 'Let Loose' took me over the space of a year because I would let it lye for a month here and there in between and then came back to it with fresh ideas. But recently I have just finished off a track that I purely made for fun and I have got most of it done in 4 days so it's something that changes yknow.
What was it liked to be asked to mix a music comp so early in your career?
It was an honour! As you can imagine I bit Jordan's hand off when he first mentioned it to me. Always been a dream of mine to be a part of such a thing so yeh I can't thank him enough for for making it happen for me.
'Damaged Records Red Alert' has quite and original concept behind it. Tell us about it…
Yeh we all discussed what to do with it and Jordan came up with the idea of doing a B2B concept. I thought it was different instantly as I have never heard of many compilations that have done it, so I thought we should go for it as well. So we did it and were happy with the outcome. :)
Have you had much experience going back-2-back live?
Yes I have done a fair few B2B sets with friends and DJ's over the years.
What's your gig schedule looking like for the New Year?
Well, for January I will be playing for Kearnage. @ Rong, Manchester alongside Bryan Kearney and Alex Di Stefano. In February I will be returning to Scotland to play for Euphoric Nights In Dundee and I then heading to Amsterdam not long after to play at Luminosity Trance Gathering. I am extremely excited to be playing at the big one Luminosity Beach Festival as well! :)
If you weren't a DJ, what would you do?
I think I would have to produce music in some way to be honest. Maybe make the music for movie trailers or movies who knows ha, but I would definitely need to produce something for sure because I am a nerd so.
www.samjonesdj.co.uk
www.facebook.com/samjonesofficial
Damaged Records "Red Alert" b2b Edition mixed by Jordan Suckley, Liquid Soul & Sam Jones
http://trance-family.com/damaged-records-red-alert-b2b-edition
[title]WIN[/title]
Share this article on Facebook (share this post in public mode), fill out the form and enter to win one of 1×2 copies!
*ends on sunday 7th februay 2016