A bit over a year after brandishing his first "Interplay" mix compilation, Alexander Popov is back with the second volume of the acclaimed series. Chock-full of exclusive cuts and remixes in addition to well-known originals, "Interplay 2016" showcases a star-studded, twenty-piece tracklist through which it aims to build on the success of its previous edition.
Since breaking onto the scene almost ten years ago, Alexander Popov has been indulging his global audience with a multitude of instant Trance classics and current favorites such as "Vapour Trails", "My World" (feat. Kyler England), "Lost Language", "Quantum", and "Paradise" (with LTN feat. Christina Novelli). A lot of these highly acclaimed creations have also been included in "Interplay 2016", either in its original form or remixed by one of the scene"s leading artists. Among the notable names featured on "Interplay 2016" are the likes of Andrew Rayel, Cosmic Gate, David Gravell, Matvey Emerson & Stephen Ridley, Suspect 44, and more.
"Interplay" is not just the name of Alexander Popov"s mix compilation series. It's also directly tied to his weekly radio show, which celebrated its 100th episode less than a week ago. Several of the tracks featured on "Interplay 2016" have already served as key fixtures in the "Interplay" radio show.
Listen or download: Alexander Popov – Interplay 2016
[title]Tracklist[/title]
01 Alexander Popov & Digital X – Spacewalk (02:44)
02 Alexander Popov & LTN feat. Christina Novelli – Paradise (Husman Remix) (03:00)
03 Matvey Emerson & Stephen Ridley – I Know You Care (Alexander Popov Remix) (04:09)
04 Andrew Rayel & Armin van Buuren – EIFORYA (Alexander Popov Radio Edit) (03:010)
05 Alexander Popov & Jonathan Mendelsohn – World Like This (03:45)
06 Yan Space – Quasar (03:39)
07 Suspect 44 x Soar – Fall For You (03:22)
08 Broning – Lotus (03:25)
09 Alexander Turok – Hope Fades (03:48)
10 Andrew Rayel & Alexander Popov – Mimesis (02:42)
11 Husman feat. Kelly Sweet – Atmosphere (Fatum Remix) (03:010)
12 David Gravell – The Last Of Us (Alexander Popov Radio Edit) (03:21)
13 Alexander Popov – Distant Power (02:34)
14 Alexander Popov feat. Kyler England – My World (Sunbrothers & Make One Remix) (03:02)
15 Steve Nyman & Magic Power feat Alina Renae – Fantasy (04:01)
16 LTN – The Other Side (04:39)
17 Ultranova – Flight 761 (03:17)
18 Alexander Spark – My Way (04:05)
19 David Gravell – Stay Awake (03:08)
20 Cosmic Gate with Eric Lumiere – Run Away (Alexander Popov Remix) (03:50)
21 Alexander Popov – Interplay 2016 (Full Continuous Mix) (77:53)
www.alexanderpopov.ru
www.facebook.com/alexanderpopovofficial
www.armadamusic.com
---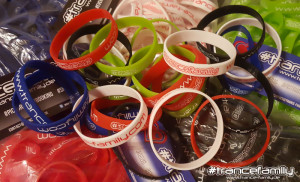 Original #TranceFamily Wristbands
blue – red – white – green – black
2,50 € each or complete set 10,00 €*
Debossed Color Filled 1/2 Inch 202mm
For more informations send an email to wristbands@trance-family.com.
*plus postage and shipping worldwide 2,00 €