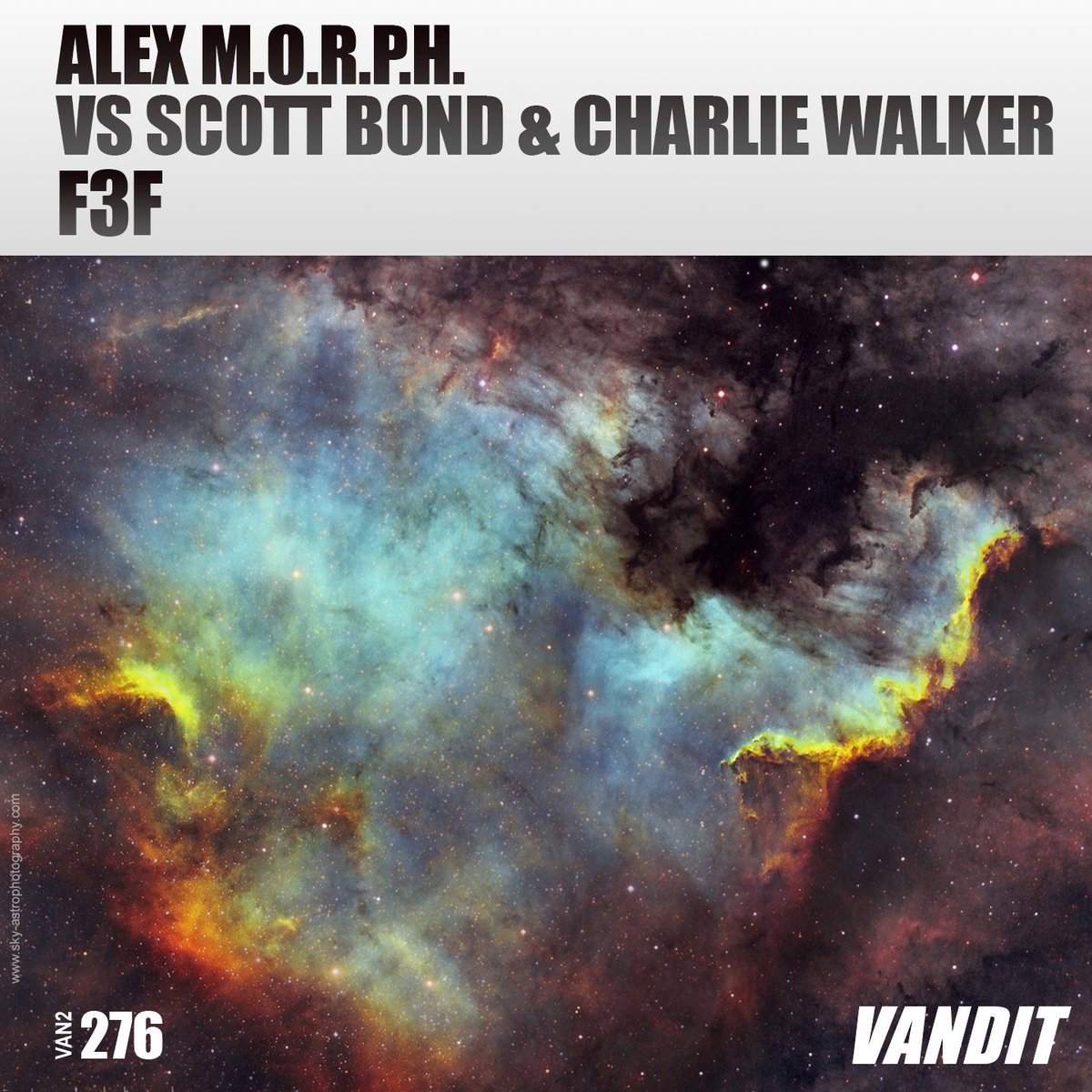 It could be anticipated that around this most August-y time of the year, producers might be taking things a little easier. Well, not if your name's Alex M.O.R.P.H., it doesn't! Daisy-chaining Skylex's remix of his & Eric Lumiere's "Heart Of Life" with "It Is Full Of Stars" – his own latest standalone – this month sees our Mr. M.O.R.P.H. make it three-for-three.
His newie sees the German once again exploring fresh collaboration ground, going head-to-head with Gatecrasher guardian Scott Bond and production partner Charlie Walker on"F3F".
"F3F"you say!?' Well yes. Here, at that VANDIT offices, its arrival inevitably meant a Monday morning of mounting speculation, fuelled by web searches, calls to the mgmt's offices and finally improbably large bets being placed on its meaning. None of which brought us any closer to a solution! Alex, Scott & Charlie are currently keeping their cards close to their chest on it, whilst – we suspect – taking great pleasure from our increasingly outrageous guesswork!
The track itself, well you don't have to be generations deep in the genre to know what kind of tip our trio are on. (We are, after all, talking about the suppliers of some of the most uplifting, top-of-the-food-chain trance this planet's seen). A new perfection in sonic elevation, suffice to say, if you can withstand its compelling charms, well, you may be less carbon-based lifeform than you appear!
[title]Tracklist[/title]
01: Alex M.O.R.P.H. vs Scott Bond & Charlie Walker – F3F (Original Mix)
Take the test yourself here, or catch a listen via VANDIT's Soundcloud!

alexmorph.com
facebook.com/alexmorph
www.facebook.com/djscottbond
www.facebook.com/newstyleprint