28.09.2019 Strictly RAM 2019, Bloemendaal (NL)
28.09.2019 Strictly RAM 2019, Bloemendaal (NL)
Venue
Beachclub Fuel, Bloemendaal (NL)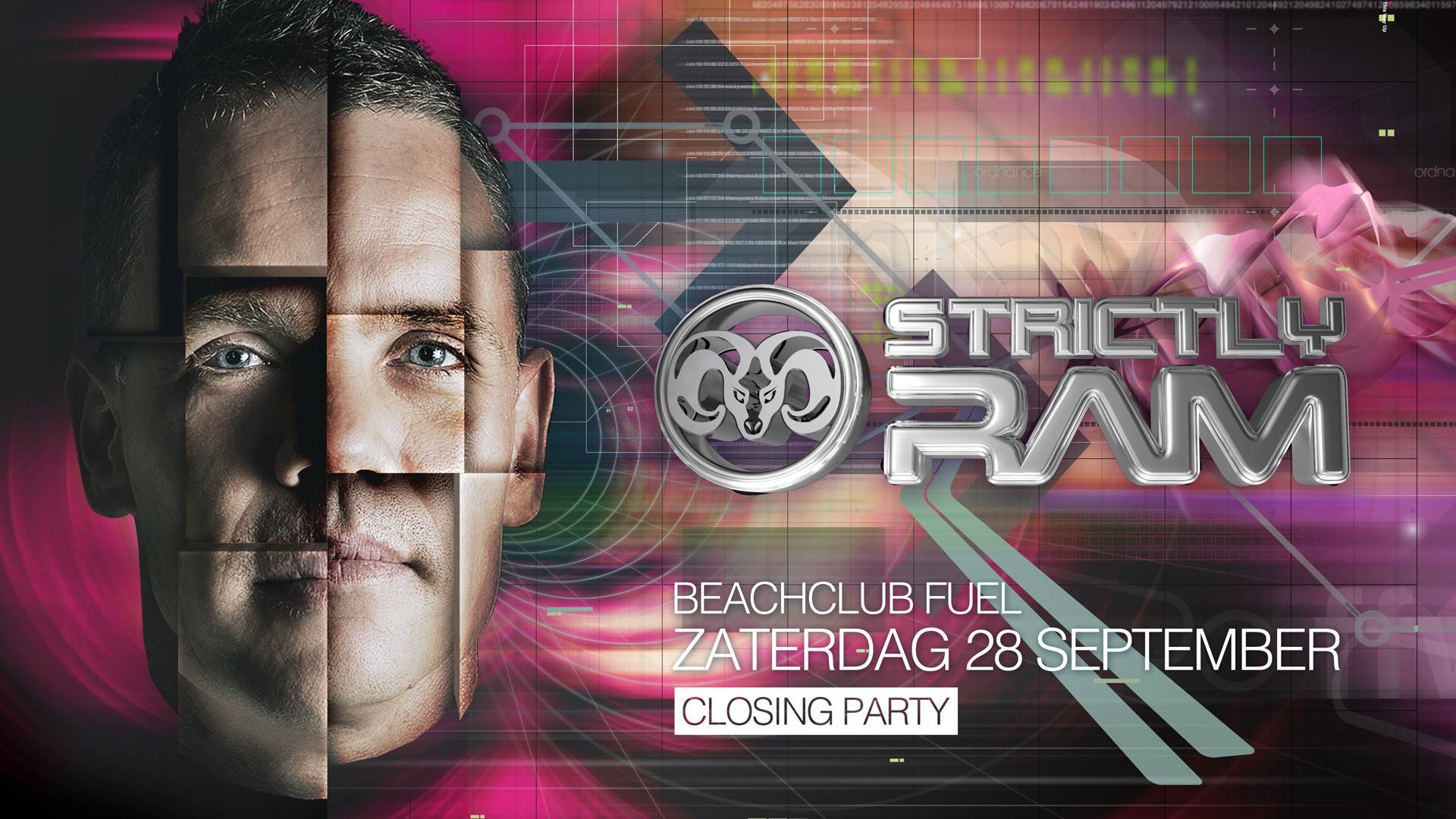 On Saturday the 28th of September Dutch DJ RAM will be coming to Bloemendaal for his one-man show Strictly RAM! The combination of both is not new and have been highly productive in the past few years, always resulting in magnificent, sold out parties.
This season has hardly started, but it causes no harm to already communicate the date of this massive closing party. The last Saturday of September has a big advantage. Blowing of the roof is required rather than denied. Previous editions of Strictly RAM in Fuel has already proven that he is the ultimate wrecking ball DJ for this final job. If anyone knows how to build an insane party, it is this Amsterdam-based Trance maniac.



SUPER VERSATILE PERFORMANCE
In recent years, Ram has worked hard on the completion of his solo performance. Resulting in a delicious blend of styles. Strictly RAM starts around five noon with the progressive sounds of his alter ego DUBYARD. Of course smoothly flowing into the beautiful Trance that we are used to hear from him combined with a few recognizable Classic Reworks from his Reworked label. As always, the final hours will be firmly attached with a fusion of the harder edged Trance styles. Since the beginning of this year, this style has been linked to a catchy style of branding: RAM presents RAW, in which he is showing the roots of his career with some mindblowing Hardtrance. This complete package is an "open to close" set that is interesting and attractive from start to end.
TICKETS
Entrance tickets for Strictly RAM are now for sale. Most people know that Beachclub Fuel has plenty of room, but be aware, when the weather is nice, we've seen the venue easily sell out. Don't let that happen to you and make sure you are there. Use this link and grab your ticket for only €19.50. The event starts at 5 p.m. and lasts until twelve midnights.
INFO
Beachclub Fuel
Zeeweg 84
2051 EB Bloemendaal
NETHERLANDS
facebook.com/RAMofficial
facebook.com/beachclubfuel
facebook.com/events/2206736926071123