Promoted Events
Upcoming Events
Panama, Amsterdam (NL)
2017/05/12 21:00
Club Panama had better make their order for plenty of cake at the local bakery, because on May 12th, celebrations are in order for Dutch DJ, producer and ...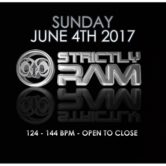 Beachclub Fuel, Bloemendaal (NL)
2017/06/04 17:00
On Sunday, June 4th the first pinksterday Amsterdam Trance pioneer RAM will again provide a seven-hour showcase in Beachclub Fuel. RAM will continue his ...
Warehouse Elementenstraat, Amsterdam (NL)
2017/06/17 21:00
Amsterdam – Everyone knows.. The Trance genre is growing again and so are the amount of trance parties in Holland.. Especially in the month of April. For that ...
Beachclub Fuel, Overveen (NL)
2017/08/19 17:00
After the magnificent 10 Year Anniversary of Menno Solo at Westerunie in Amsterdam, Menno de Jong is now taking the concept to the sandy shores of The ...
Nürburgring, Nürburg (DE)
2017/08/25 11:00 – 2017/08/27 06:00
Beyond the horizon lies a world of endless possibilities. Redefining everything you thought you knew about festivals. New Horizons will stretch your ...