Promoted Events
Upcoming Events
Tipsport Arena, Pardubice (CZ)
2017/06/24 14:00
After an electric atmosphere of the first edition with Above & Beyond, Open Air Festival CITYFEST is coming back to a beautiful city centre of Pardubice! On
MTW Club, Offenbach (DE)
2017/07/08 20:00
Nachdem die Sommerheimat der letzten Jahre in Okriftel leider schließen musste, verlegt das Technoclub-Team das alljährliche Kultevent "Dance For Love" ...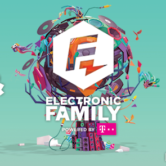 Autotron, Den Bosch (NL)
2017/08/05 12:00 – 2017/08/06 23:00
T-Mobile presents Electronic Family: The Gathering 2017 takes to the brand new venue Autotron in Den Bosch for the first ever full weekend of Electronic Family!
Beachclub Fuel, Overveen (NL)
2017/08/19 17:00
After the magnificent 10 Year Anniversary of Menno Solo at Westerunie in Amsterdam, Menno de Jong is now taking the concept to the sandy shores of The ...
Nürburgring, Nürburg (DE)
2017/08/25 11:00 – 2017/08/27 06:00
Beyond the horizon lies a world of endless possibilities. Redefining everything you thought you knew about festivals. New Horizons will stretch your ...
WesterUnie, Amsterdam (NL)
2017/10/18 21:00
Embarking on its third expedition and determined to take it to the next level yet again: Menno de Jong presents In Trance We Trust during Amsterdam Dance Event,
Beachclub Vroeger, Bloemendaal (NL)
2018/03/31 17:00
After a succesfull first edition, the story continues! On march 31st 2018 Beachclub Vroeger will be the place to be again for Johan Gielen Trance Classics 2.0! ...