Promoted Events
Upcoming Events
Alte Kaserne, Zurich (CH)
2018/04/28 22:00
On Saturday 28th of April 2018 you will have the unique opportunity to see one of the most beloved trance producer on earth in LIVE: Giuseppe Ottaviani. For the
MTW Club, Offenbach (DE)
2018/05/04 22:00
Talla 2XLC hat sich in den letzten Jahren quasi wieder neu erfunden und ist mit Abstand einer der besten Upliftingtrance DJs und Producer weltweit. Seine Hymnen
Borderline, Basel (CH)
2018/05/11 22:00
On the one hand Time Reverse celebrates its 3rd anniversary and on the other hand DJ Proud his 43rd birthday. With his special B-Day set he wants to take you on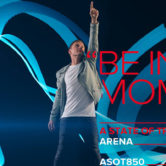 Podium, Gliwice (PL)
2018/05/30 19:00
What started out as a weekly radio show from one of the biggest DJs in the world has turned into a massive recurring festival and tour around the world. ...
Terrace Hill, Hamburg (DE)
2018/06/09 22:00
Das Terrace Hill kann bieten, was nur die aller wenigstens zu bieten haben! Eine eigene Terrasse auf 32 Metern höhe mit einen atemberaubenden Blick über die ...
Beachclub Fuel, Bloemendaal (NL)
2018/08/18 17:00
One of the annual highlights of the summer for Trance fans returns: Menno Solo is coming back to Beachclub Fuel in The Netherlands on Saturday August 18th for a
Nürburgring, Nürburg (DE)
2018/08/24 15:00 – 2018/08/26 03:00
On August 24./25. the gatekeeper will be opening the doorway to the New Horizons Festival for the second time. This year, over 55.000 visitors are expected to ...