06.01.2018 Menno Solo – Winter Edition, Amsterdam (NL) #WIN TICKETS
06.01.2018 Menno Solo – Winter Edition, Amsterdam (NL) #WIN TICKETS
Location
Amsterdam, Netherlands
Venue
WesterUnie, Amsterdam (NL)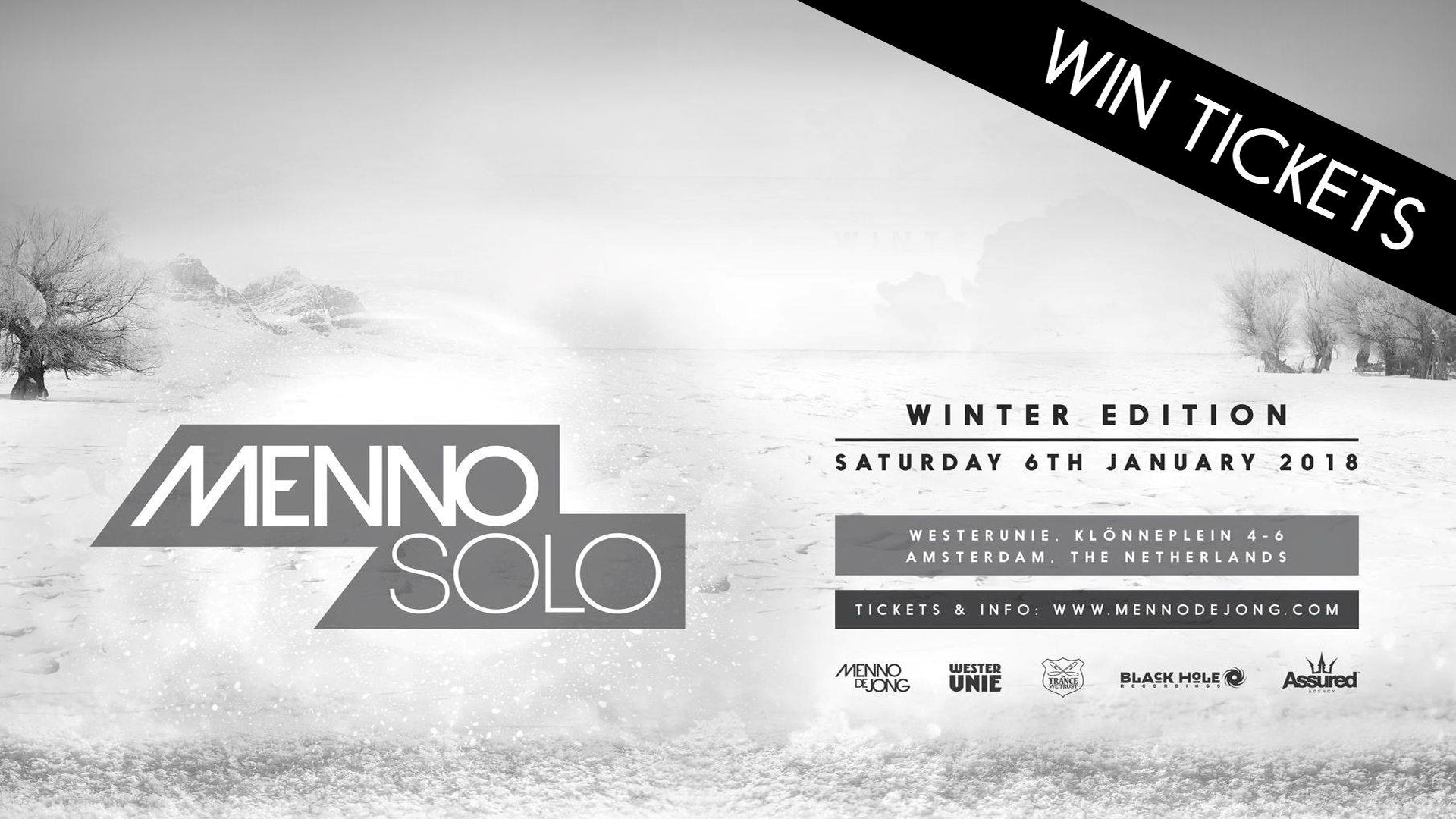 As winter comes, so returns one of the Trance events that is highly anticipated each year. Following a magic edition on the beach Menno de Jong returns to one of Amsterdam's finest venues WesterUnie on Saturday January 6th for another unforgettable Menno Solo experience. The night will feature a unique closing element that has been the hallmark of established DJs in the scene over the past year: a two hour vinyl set, looking back on some of the most sought after records of the past two decades. The classics are naturally preceded by deep and dark Progressive, melodic and driving Trance as well as a touch of Tech and Psy; a broad mix of tracks weaved together into a single uninterrupted fow.
Having built a reputation for bringing together beautiful visuals, cutting edge stage production and a unique atmosphere this concept is ready for another edition not to be missed. Grab your tickets before they are sold out: www.mennodejong.com/tickets
WesterUnie
Klönneplein 4-6
Amsterdam
NETHERLANDS
FB-event: facebook.com/events/1646261408738305
WIN TICKETS
Share this event on Facebook (
share this post in public mode
),
fill out the form and enter to win 2×2 invites!
*ends on saturday 30.12.2017 20.00 CET.
Winner will receive an email.